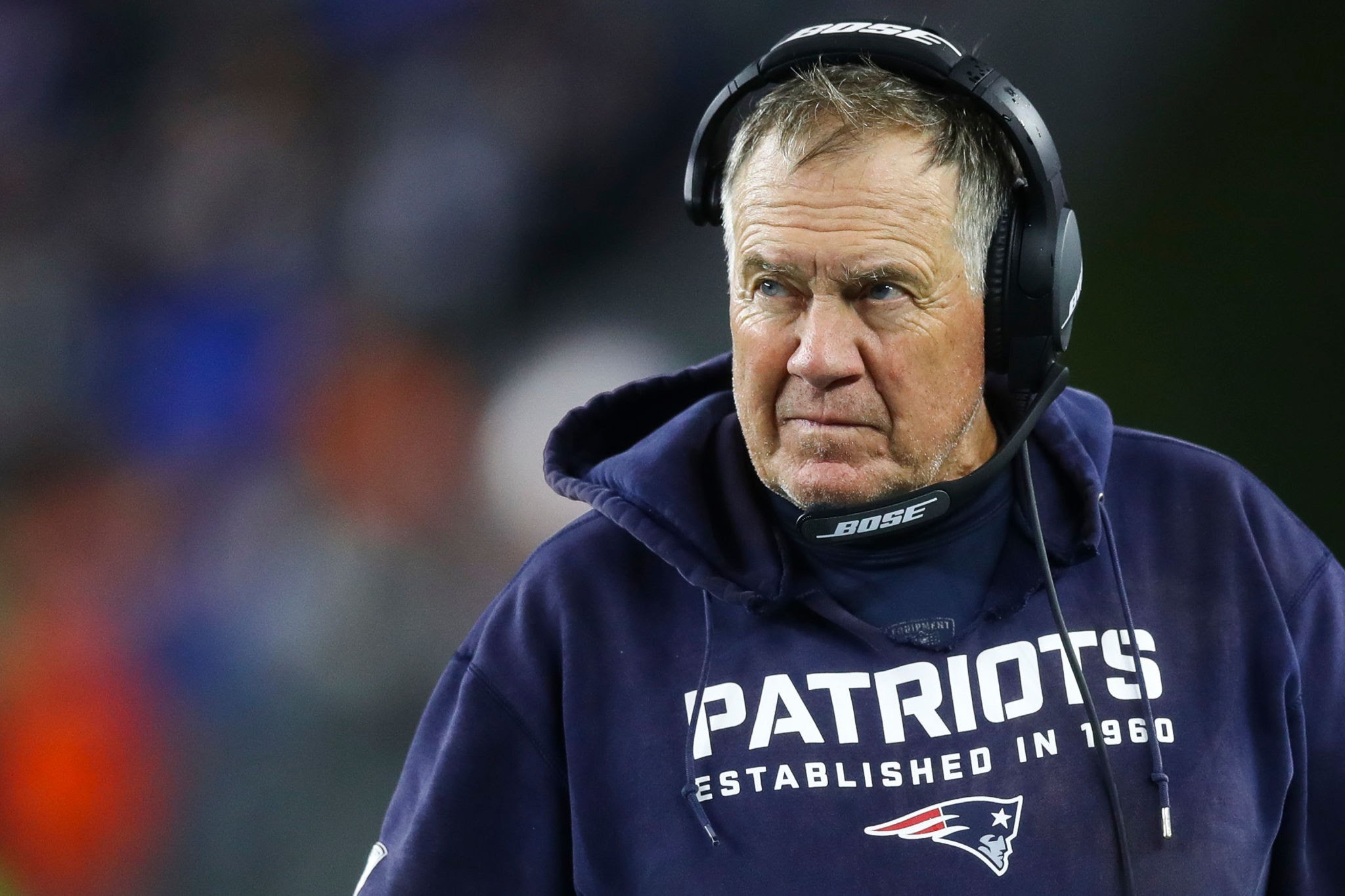 Adam Glanzman/Getty Images
The moniker "In Bill We Trust" came to define the Patriots dynasty in many ways. Even more so than "Do Your Job" or the "Patriot Way." It meant that no matter what other teams did, Patriots fans trusted that Bill Belichick would always find a way to keep the Patriots in Super Bowl contention.
Well, that trust has waned in recent years with the team missing the playoffs two of the last three seasons. Many will cite Tom Brady's departure as the reason the organization has declined. Brady is a big reason for the team's recent decline but there are factors that have led fans to not trust Belichick as much as they used to.
From questionable draft and free agent decisions, to peculiar coaching hires that failed, Patriots fans no longer trust Belichick.
He has started to regain some of their trust by moving on from the failed Matt Patricia/Joe Judge experiment and hiring Bull O'Brien but Belichick has a long way to go before Patriots fans can trust him again.
Fans will once again trust Belichick when the team returns to Super Bowl contention. For twenty plus years, the Patriots can hardly do no wrong in winning multiple AFC Championships and six Super Bowls. Belichick and Brady were the poster boys for that unprecedented level success. Now it is just Belichick and the fans no longer trust him to do what's right for the team.
One good off-season can change all that but Belichick will need to make a lot of moves to get this team back into Super Bowl contention. The Chiefs, Bengals and Bills seem to be light years ahead of the Patriots at the moment.
So. Will Patriots fans trust Belichick again? Maybe. For now, they do not and unless things turnaround dramatically next season, "In Bill We Trust" will be replaced with "Is it time for a change?"