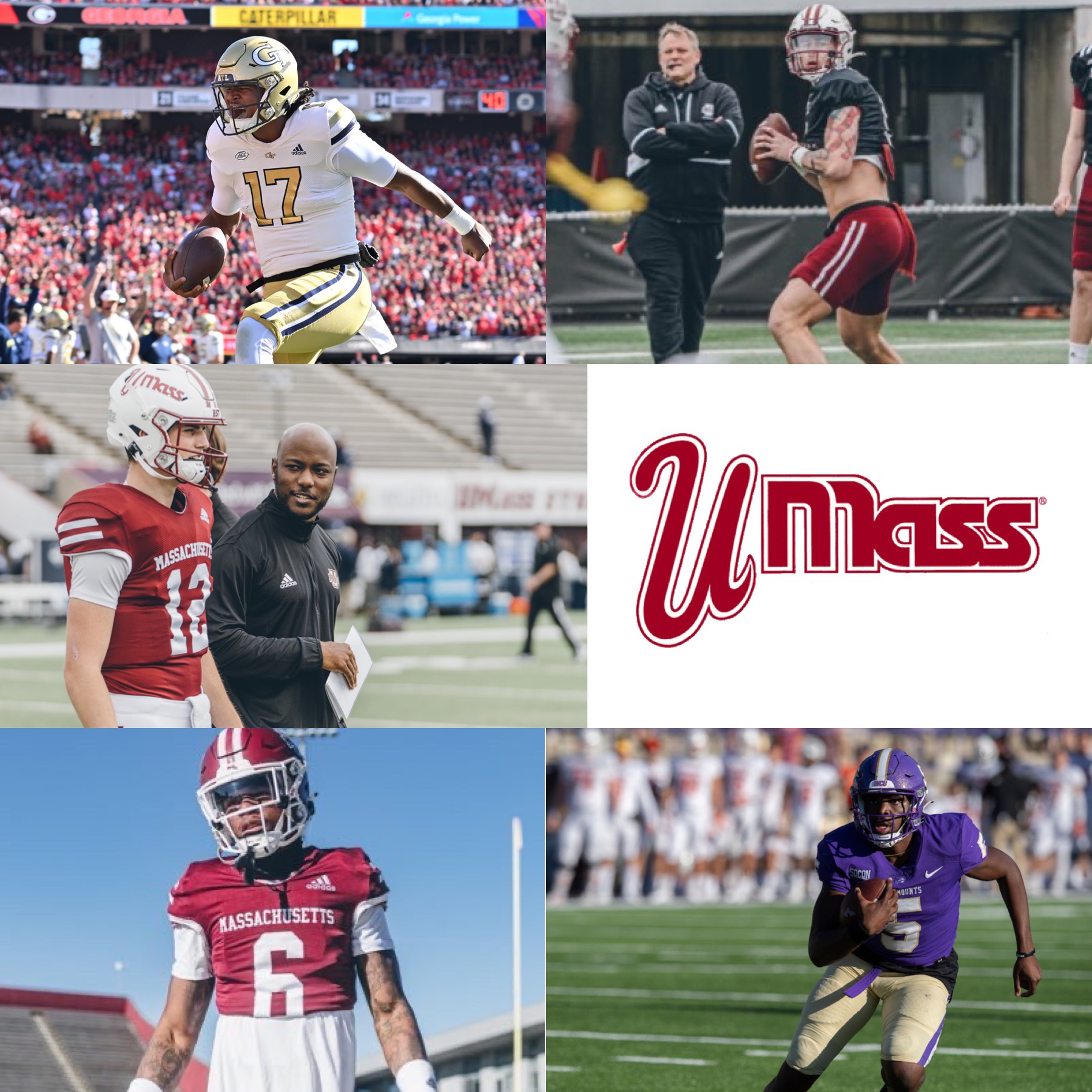 UMass is set to kick off spring practice on March 28th and there are plenty of question marks surrounding the program. Most notably the quarterback position.
UMass played musical chairs at the position last season starting two different quarterbacks and playing four different quarterbacks during the course of the season. Gino Campiotti started the season as the starter but eventually gave way to Brady Olson. Zamar Wise and Garrett Dzuro also played.
Olson led the team in passing completing 77 of 153 passes for 791 yards and 2 touchdown passes. He did throw eight interceptions but he is the most natural passer of the group that played last year. Campiotti is the most natural runner of the group. He rushed for 390 yards on 102 carries and scored three touchdowns. In Steve Casula's system, you need a dual threat quarterback who can do both. That is why quarterback has been a priority for UMass this off-season.
The coaching staff already knows what they have in Campiotti, Olsen, Wise and Dzuro. The goal this off-season was to bring in more competition at the position.
Don Brown and his staff did that this off-season through the transfer portal. Former four star recruit and Bridgeport, Connecticut native Taisun Phommachanh was added as was former Western Carolina starter Carlos Davis. Both are expected to compete with Olson for the starting job. True freshmen Ahmad Haston is also expected to be in the mix. "The Problem" as he is nicknamed will join the competition in fall camp.
Normally in a situation like this, you wouldn't settle on a quarterback in the spring and I highly doubt that UMass will. However, they need to have a clearer picture of who the quarterback will be heading into fall camp. Someone from this group needs to emerge. UMass cannot rotate quarterbacks again this season. They need to find a starter.
Brown made it a point to rebuild the quarterback room and receiver room this off-season. UMass is more talented at those positions than they were a year ago. Now it is just a matter of coaching up the guys they have and finding the right guy.
Finding that guy is priority number one this spring. If UMass has to go into fall camp continuing the quarterback competition from the spring, then they may not have the right guy on the roster.