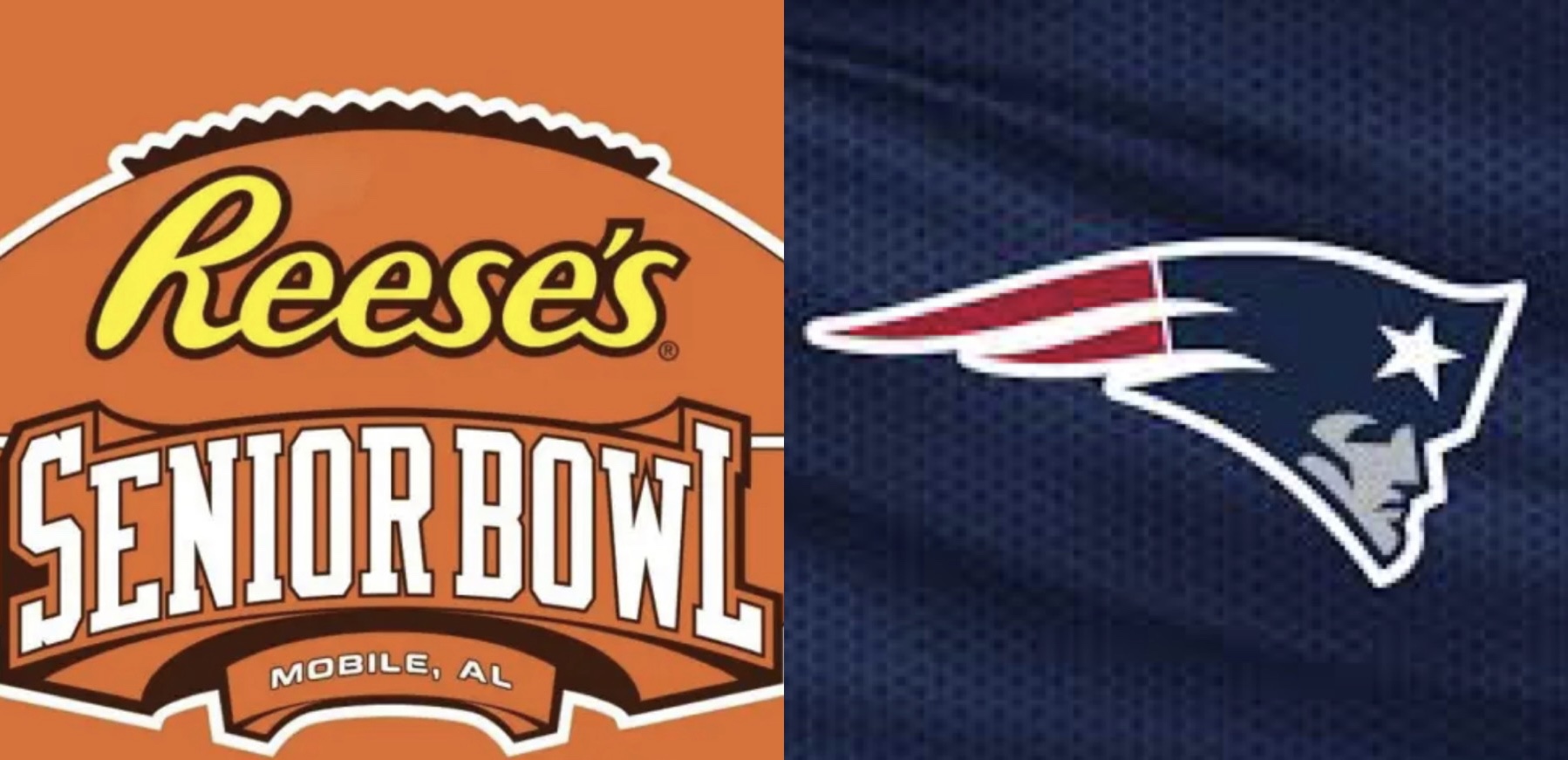 The 74th edition of the Senior Bowl kicks off this afternoon at 2:30 pm from Mobile, Alabama. The Patriots will have a strong presence at the game including defensive line coach DeMarcus Covington who will be calling the American defense.
Here are 20 prospects to watch that could be good fits for the Patriots.
American
DeMarcco Hellams, S, 6-1 208, Alabama: Hellams is a free safety who can also match up against slot receivers and tight ends. He is a fluid athlete who plays with good recognition skills and competes in jump ball situations. A match up piece that would fit in well in the Patriots three safety packages.
Jammie Robinson, CB, 5-11 203, Florida St. Physical boundary corner with strong hands, fluid hips and good feet. Robinson consistently stays in phase and does a good job of playing the ball in the air. Best suited for Cover 2, funnel flat scheme.
D.J Dale, DT, 6-3 300, Alabama: Dale plays with good get off and can consistently penetrate gaps. Plays with heavy hands and has shown that he can control gaps and split double teams. Better suited for a one gap scheme but could provide depth and rotational production as a sub package tackle.
Christopher Smith, S, 5-10 188, Georgia: Smith has the resume and the championship pedigree that will make him an appealing draft prospect for many teams. He is athletic, can match up in all three levels in coverage and can play all three downs. His leadership skills and intangibles are off the charts. The ideal player in many for the Patriots.
Tyler Steen, OT, 6-5 325, Alabama: Steen is fundamentally sound. Plays with good balance, gets consistent hand placement on defenders and has good feet. An experienced prospect who can step in and play right away. Bill O'Brien knows him well so he is a lineman who the Patriots will have plenty of intel on.
Matthew Bergeron, OT, 6-4 323, Syracuse: Fundamentally sound and versatile lineman who can play guard or tackle. Heavy handed and physical at the point of attack. Plays with good bend, functional strength and gets consistent movement on single blocks.
Cameron Latu, TE, 6-4 248, Alabama: I know, I know. I am making too much of the Saban, O'Brien, Belichick connection but Latu will be a player O'Brien knows well. He is a match up piece who can play the U and line up all over the place in formations. Offers terrific value as a mid round prospect with big time upside.
Rashee Rice, WR, 6-0 200, SMU: Super productive receiver who runs clean routes, can create separation after the catch and finish. Rice plays with good body control and is sharp on breaks, creating consistent separation from defenders. Can play the F, X or Z something that matters to the Patriots because they value formation versatility with their receivers.
Julius Brents, CB, 6-3 202, Kansas St. In a draft loaded with cornerbacks, I can see the Patriots once again taking more than one. Brents is long, physical within five and moves clean for a corner with his length. Can stay in phase and he has some of the best ball skills of any corner in this game.
Clayton Tune, QB, 6-2 216, Houston: Tune was a three year starter for Dana Holgersen at Houston. He has a good pocket presence, a quick release and is accurate. Moves well enough to reset the pocket or make throws on the run. He has played a lot of football and fits what the Patriots look for at the position. He threw 104 touchdown passes in his college career.
Others
Kenny McIntosh, RB, 5-11 210, Georgia
Ali Gaye, DE, 6-5 263, LSU
Nathaniel Dell, 5-8 163, Houston
Rejzohn Wright, CB, 6-2 196, Oregon St.
Will McDonald, LB, 6-3 241, Iowa State
National
Isaiah Foskey, EDGE, 6-4 262, Notre Dame: Foskey has had a great week in Mobile. He is a first round talent and can fit any scheme. He is a three down player who can rush the passer off the edge but also play off the ball in certain packages. His skill level and versatility make a great fit for any defense especially the Patriots.
Andre Carter, EDGE, 6-6 252, Army: One of my favorite players in this draft class. Another player who could play for any team, in any scheme. A first round talent, Carter can impact the game both as a run defender and pass rusher. Played in a 30 front at Army but offers scheme versatility. He could easily play with his hand in the dirt in a 40 scheme. He would be a great complement to Matthew Judon.
Jerrod Clark, DT, 6-3 343, Coastal Carolina: The former Brighton High School star would be a good fit in the middle of the Patriots defense. Clark is explosive and moves well in all four directions for his size. Does a great job of absorbing double teams but he has shown he can consistently split them and play down the line. Clark should be off the board by the end of day two.
Ronnie Bell, WR, 5-11 192, Michigan: A versatile receiver who runs solid routes in all three levels. Best suited to play the X but can play the F and Z in the Patriots system as well. Bell was productive at Michigan and profiles as a top three receiver in 11 personnel. Could be a good fit in the Patriots system because of his high I.Q and ability to consistently adjust routes.
Ronnie Hickman, S, 6-0 209, Ohio State: Hickman is a good athlete who can play strong or free safety. Moves well in space and has shown he can consistently flip his hips and gain depth over the top. Hickman can match up with receivers, tight ends and running backs in all three levels. A versatile piece who could be a core special teamer as well.
Keion White, DE, 6-4 280, Georgia Tech: White has a quick first step, plays with strong hands and can be either a one gap penetrator or two-gap tackle. He doesn't do anything flashy but he is a good football player who offers scheme versatility. Could be an option if the Patriots trade down in the first round.
Asim Richards, OT/OG, 6-4 307, North Carolina: Athletic and versatile, Richards could play guard or tackle. Has good length, he's athletic and he does a good job of getting inside hand placement on defenders. He does need to play with better bend and power but Richards is a good developmental prospect.
Blake Freeland, OT, 6-7 312, BYU: The Patriots need a right tackle and Freeland fits the bill physically. Bends well for his size and plays with good power at the point of attack as a run blocker. Freeland is athletic in pass pro. He plays with good balance and has good feet. He knows how to use his length to re-route speed rushers. He is what the Patriots need right now at right tackle.
Cody Mauch, OT/OG, 6-4 305, NDSU: Mauch is a favorite amongst scouts and draft analysts alike. Another prospect that can play for any team in any scheme. Strong at the point of attack as a run blocker who gets movement and has shown he's athletic enough to play at the second level. Terrific short area pass blocker who stones defenders with his punch and reset. Has good feet and moves well in all four directions. Mauch goes early day two but could sneak into the first round.
Jayden Reed, WR, 5-10 191, Michigan St. Reed is a good route runner who runs sharp routes and can create separation on breaks. Can make plays over the top and can line up in the F, Z or X and be productive. Scheme wise, he'd be a good fit in the Patriots offense.
Others
Jake Haener, QB, 6-0 208, Fresno St.
Jarrett Patterson, OG, 6-4 307, Notre Dame
Tyler Lacy, DT, 6-4 285, Oklahoma State
Joey Fisher, OG, 6-3 292, Shepherd
Kaevon Merriweather, S, 6-0 207, Iowa