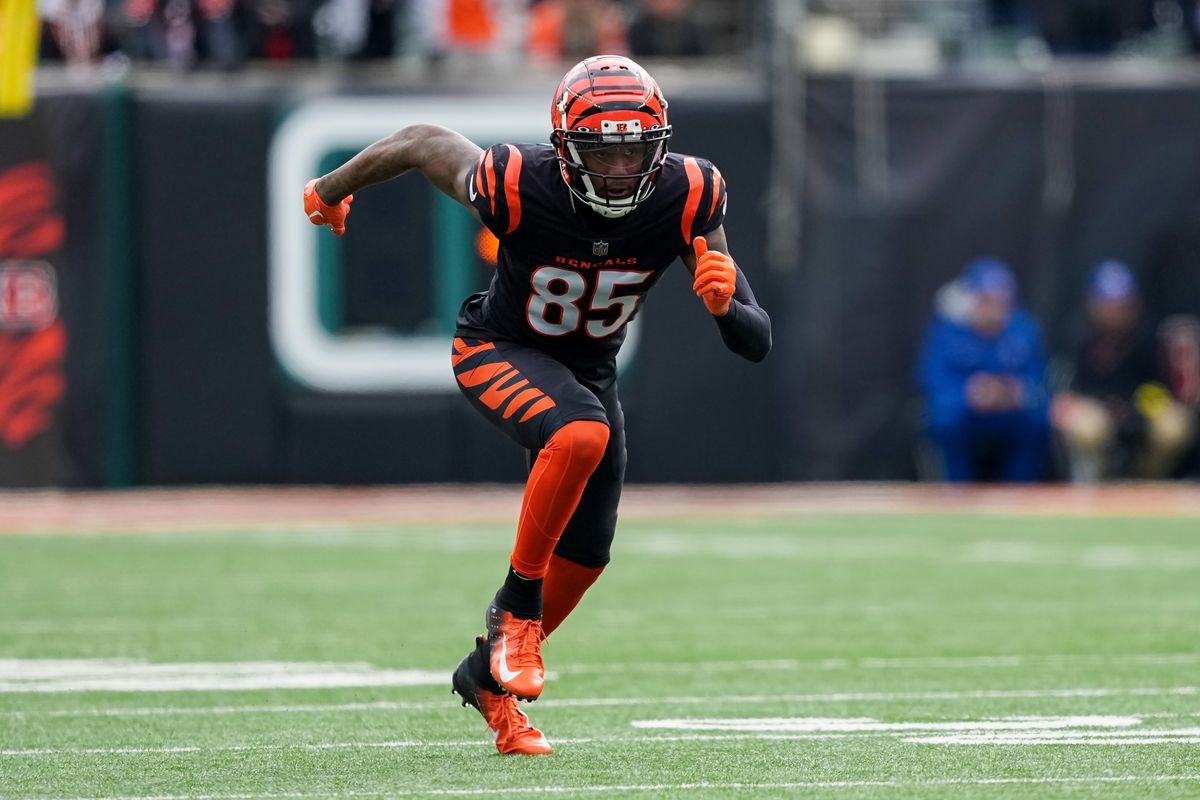 Paul Dehner Jr, Bengals beat writer for The Athletic is reporting that the Bengals are considering trading star wide receiver Tee Higgins.
Higgins has two one thousand yard seasons in his first three years in the league and has developed into one of best X receivers in the NFL. He has size, speed and great hands.
If Higgins does indeed hit the market, there will be a long line of teams interesting in trading for his services.
Cincinnati is shopping Higgins for one reason and one reason only. They cannot afford him and Joe Burrow and Ja'Marr Chase. Both Burrow and Chase will be eligible for extensions in the next two years and both will command huge extensions.
If the Bengals were to somehow keep Higgins, there is a good chance that he, Burrow and Chase would likely cost the Bengals around $90 million per season.
Cincinnati has to move Higgins if they want to have a balanced roster that allows them to compete. We have seen this before in the NFL. The Cowboys of the nineties had to let Alvin Harper walk in free agency because they wanted to keep Troy Aikman, Emmett Smith and Michael Irvin together. There are examples as well but the bottom line is, talented skill groups do not stay together very long.
So what should the Patriots offer Cincinnati for Higgins. The conversation has to start with the 14th pick in the draft. If Bill Belichick is willing to part with it and the Bengals are willing to trade him within the conference, that might get it done. Cincinnati may want more however to trade him in the conference but it is too early to tell.
It is too early to tell if Higgins is actually available and if the Bengals would even trade him within the AFC, but if they are, the Patriots should be one of the first teams in line.
Higgins would give them a legitimate number one receiver who could create match up problems and be a go to target for Mac Jones. It won't be cheap as he could command upwards of $20 million plus per season but if you want an impact receiver in this league, that is the going price.
The chances of the Patriots trading for Higgins are probably slim but it would be nice if Bill Belichick humored the fanbase and tried to trade for him. The Patriots need impact skill players so why not try to get one of the best in the game right now.
It won't be easy but it is worth a shot.