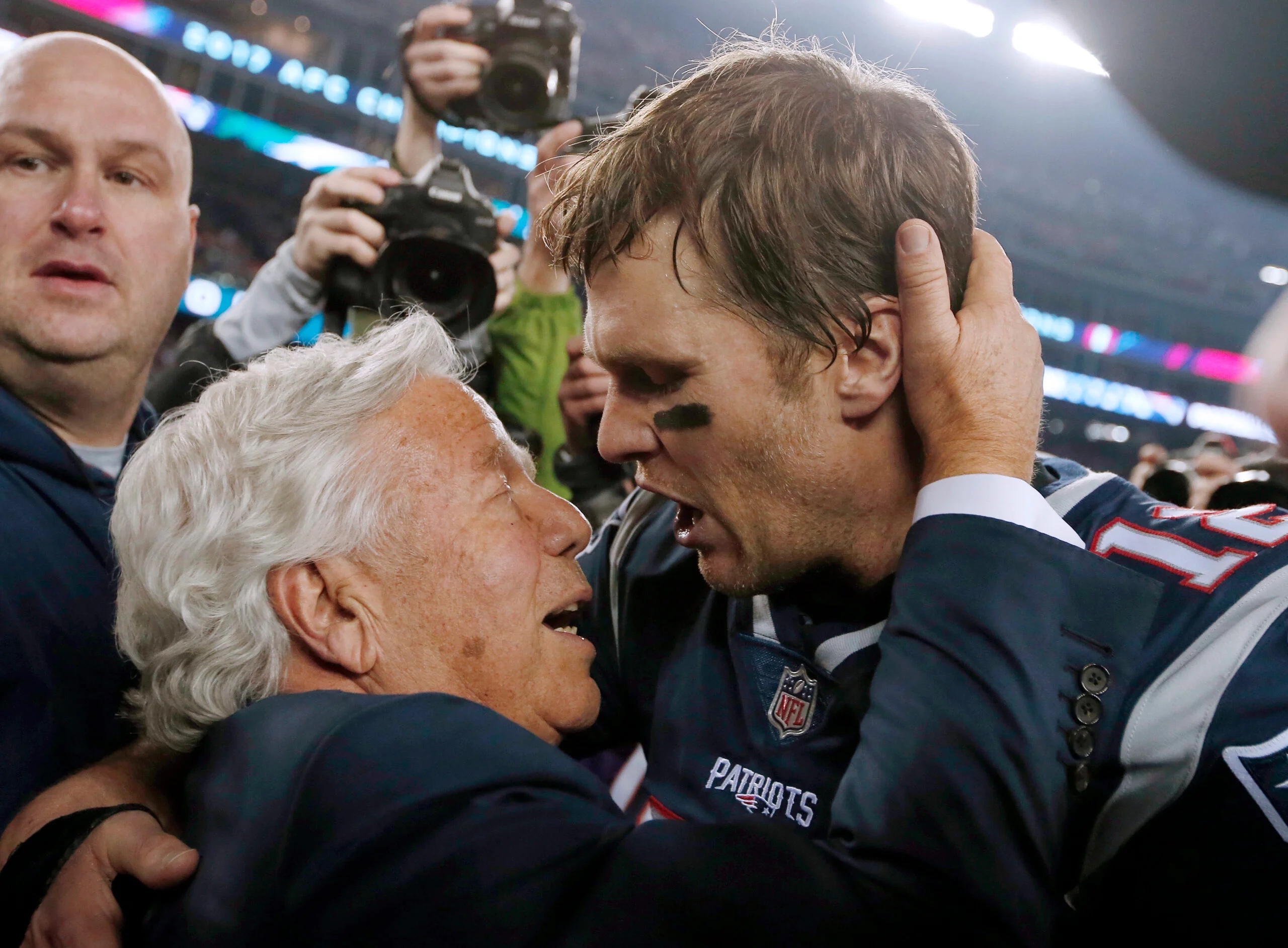 Patriots owner Robert Kraft told CNN this morning that he would sign Tom Brady to a one day contract tomorrow if he could. Kraft wants Brady to retire with the organization. The question is, does Brady want the same thing?
Brady retired yesterday after 23 seasons in the NFL. He spent 20 of those seasons with the Patriots winning six Super Bowls, three regular season MVPs and four Super Bowl MVPs
Kraft and Brady's relationship is well documented. The Patriots owner said yesterday in a video tribute to Brady's career that he loves Brady like a son.
The two men share a mutual adoration for each other but for some reason, there is still some animosity there between Brady and the organization.
The Patriots have not announce any plans so far as to how they are going to honor Brady's career. There has been speculation out there that the team might honor him prior to the season but nothing is etched in stone.
For his part, Brady has been noncommittal thus far when it comes to retiring a Patriot. It seems like the organization wants it more than he does.
Clearly there are still some bitter feelings there but you have to hope that at some point, all parties involved sit down, clear the air and Brady comes home.
It would be a travesty if the Buccaneers honored Brady before the Patriots. I do not see that happening but at some point, Brady has to be willing to come back.
It is still early in the process but hopefully the two sides come together and figure something out so that Brady can get the recognition he deserves from the Patriots. He means too much to this region and to the Patriots fan base.