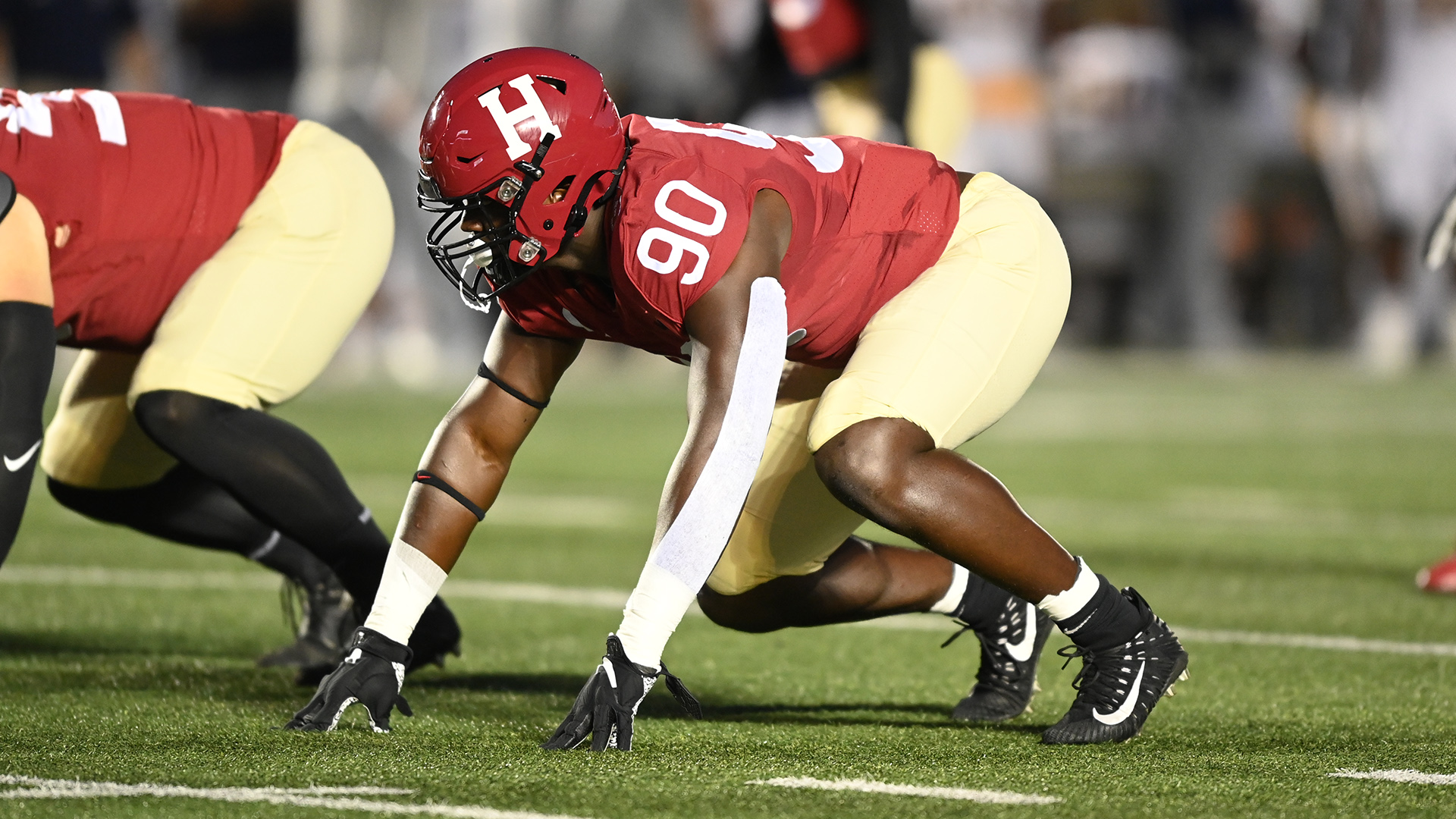 Truman Jones was voted team captain by his peers prior to last season. Being voted captain at Harvard is an honor, one that players who are elected cherish. Jones responded by having the best season at the school finishing with 39 tackles and 5.5 sacks.
Jones has popped this week at the Shrine Bowl practices for the West team. He has caught the attention of the Patriots coaching staff and scouts alike with his effort, fundamentals and attention to detail.
At 6-2 251, Jones doesn't have typical EDGE measurables but  as we've seen thus this week, he overcomes any physical limitations by practicing hard and making the most of his reps.
As a pass rusher, Jones has displayed an ability to gain ground on the snap and close quickly on offensive tackles. His ability to change direction and set up secondary moves is legitimate.
As a run defender, Jones does a good job of getting consistent hand placement and anchoring down versus single blocks. He also does a good job of reading the bear hip, squeezing and collisioning lead blockers and pulling guards. Jones has also shown an ability to stay patient on run plays away from by shuffling and slow playing those types of plays.
Jones showed today that he can consistent win reps whether it is in one on one's, 9 on 7 or team. He is making a name for himself and with a strong finish on Thursday night, he could raise his stock significantly.