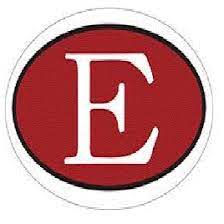 Not many places in New England have produced as many college prospects in recent memory as Everett.
A lot of those players came under coaches John DiBiaso and Theluxon Pierre, but current head man Rob DiLoreto has kept the tradition going.
Currently, DiLoreto has someone who is one of the top players in the region. That is wide receiver and defensive back Christian Zamor, who is verbally committed to Boston College. Zamor is the younger brother of current Eagles wide receiver Ismael Zamor.
For a player pledged to a Power 5 program, Zamor is still kind of underrated. DiLoreto attributes that to Zamor's personality.
"He's such a humble kid. He's so humble. He's probably one of the most humble young men I've ever met," DiLoreto said. "He's just sort of, hard work, flies under the radar. He's just getting bigger, faster, and stronger. He looks great. He feels great. His grades are tremendous. He's super excited to head over to BC after next year."
Still, DiLoreto said Zamor is someone who stands out in a crowd.
"I would say he is physically extremely gifted," DiLoreto said of the 6-foot-2, 200-pounder. "At first glance, when any scout comes to our game or our weight room, they immediately notice Christian. He's extremely physically fit for his age. So that's number one. He's very fast. He's a very intelligent football player, and he's very physical."
DiLoreto said the Everett coaching staff moves Zamor around all over the field to take advantage of his talents.
"We use him everywhere, to be honest with you," DiLoreto said. "We use him as a running back. We use him as a slot receiver. We use him as a number one receiver. But I think his biggest strength is on the defensive side of the ball. We love him at a strong safety, because he is so physically imposing for us at high school, he does a lot for us on defense. He sets the edge like a defensive lineman. He covers anywhere from the flats all the way up the seams. And he's a very physical tackler. We tend to put him in spots where we need to defend the most space. We put him to the field a lot. We got to rushing the passer with him a little last year. We did a lot of things with him. He's a kid that can play many different positions."
With the way that defenses are trending, DiLoreto thinks Zamor's skill set is perfect for the modern game.
"Not everybody's playing the old-school 4-3 defense anymore," DiLoreto said. "They're really not. At the most, they're playing a 4-2-5. That five, that fifth guy is, for us, that's Christian. I don't get to see a lot of (college) football during the season, but when our season ends I get to see more college stuff, and I see teams playing more odd fronts with those overhang guys that are both rushing and covering. That plays to Christian's strength because he's 6-2. He is a man already. That's what I'm saying. He's physically imposing."
There are others in Everett who look to make an impact out of that 2024 class. Jayden Prophete (5-10, 175) is a free safety, running back and wide receiver who is "extremely talented all around," according to DiLoreto. Pedro Rodrigues is a 6-1, 185-pound wide receiver and defensive back. Damien Lackland is a 5-7, 175-pound running back. Domenic Papa is a 6-0, 205-pound middle linebacker and H-back who is "a big, physical, aggressive player," according to DiLoreto. Matthew LaMonica is a 5-10, 210-pound linebacker, defensive end, and running back who will play either linebacker or defensive end in college. Shane McKenzie is a 6-1, 220-pound defensive end who is "very athletic," and "getting looks by some D1 schools," according to DiLoreto.
There are also some players to keep an eye on in the 2025 class. Jaiden Williams is a 5-9, 175-pound slot wide receiver and cornerback who is "very explosive on both sides of the ball," according to DiLoreto. Offensive lineman Seajae Gaskill is 6-4, 265 pounds and played guard last season but could play tackle, too.
Overall, Everett will return six starters on offense and eight on defense, a big turnaround from last year's team, which was very inexperienced.
Michigan offers Walbridge
One player who has seen his recruitment pick up significantly is St. Sebastian's offensive lineman Mark Walbridge.
A class of 2026 tackle, Walbridge transferred to St. Seb's after his freshman season at Hanover and repeated that year with the Arrows. At 6-6, 270 pounds, Walbridge is extremely athletic for his size, and has a high ceiling.
This week, Michigan offered Walbridge, who already has a handful of FBS offers. The Wolverines have done well in Massachusetts, and hope to continue that trend.
Rupley one to watch
Another young player who has begun to stack big offers is Belmont Hill defensive end Tommy Rupley.
The 6-4, 255-pounder is a class of 2025 player who has earned offers from Rutgers, UMass, Duke, Boston College, Wake Forest, West Virginia, and UConn.
Rupley is bound to add more, so keep an eye on him.