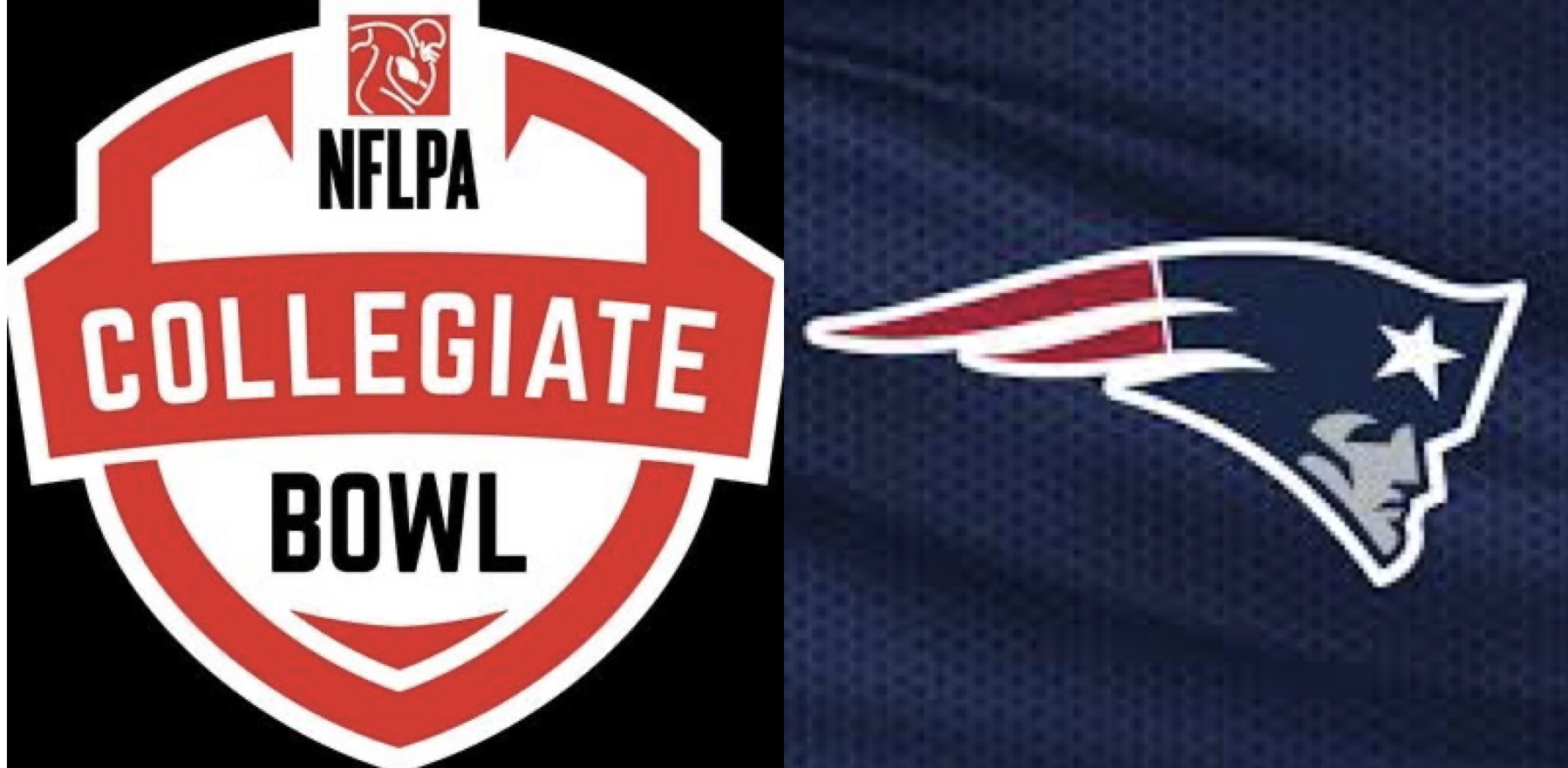 The NFLPA Collegiate Bowl is tonight and there are several prospects who fit what the Patriots like to do on offense, defense and special teams. Here are ten prospects to watch tonight.
Keidron Smith, CB, 6-2 205 Kentucky: Smith has good size, length and athleticism. He excels in press coverage where he uses his length to his advantage. Does a good job of getting hip position and staying in phase. He has the type of body and skill set that also him to play safety as well.
Brandon Kipper, OT, 6-6 326, Oregon State: Kipper is a Hawaii transfer who has good length and athleticism. He has a wrestling background so his hand usage is elite. Needs to play with better bend and body control but the tools are there physically for him to develop into a starter down the road.
Jason Taylor II, S, 6-0 216 Oklahoma State: The Patriots like safeties like Taylor who can play in all three levels and play all three downs. Taylor has good coverage skills as a  half field safety and moves well enough laterally to rotate over the top in a deep third look. He can also screw down to the box late or break the huddle as a box safety. Taylor offers the type of versatility teams covet nowadays.
Michael Ayers, LB, 6-2 220, Ashland: Undersized linebacker with a frame to put on additional weight. Ayers can be a back up, depth linebacker with starter potential and play on special teams. Highly productive player who jumps his reads quick and plays with good instincts.
Isaiah Bolden, CB, 6-2 205, Jackson State: Bolden is your quintessential long corner who can play boundary or field side. Athletic and smooth, he moves well for a big corner and can stay in phase vertically. His production doesn't jump out at you but he was well coached and offers special teams value as well.
Brandon Council, G/T, 6-4 328, Auburn: Similar to last year's draft pick, Chasen Hines. Wide body who has good feet, plays with good power at the point of attack and can get movement on single blocks. His versatility and physical make up are what the Patriots look for in offensive lineman.
Joey Fisher, OT, 6-5 285, Sheppard: Fisher has had a hell of a week and proved that he can hang with the big boys upfront. Fundamentally sound and tough, he plays with good technique and gets consistent movement on opposing defenders. His length and athleticism enable Him to play guard or tackle at the next level.
Michael Ezeike, TE, 6-5 252, UCLA: Long and athletic, Ezeike can play inline or be displaced and line up in the slot or split out wide. He is a smooth route runner who can stack defenders vertically. Has strong hands and a high catch point. Ezeike needs work as a blocker but he has Y or U potential long term.
Taylor Grimes, WR, 5-11 188, Incarnate Word: Grimes led the team in receptions (87), receiving yards (1145), and touchdowns (16) in 2022. He is a polished route runner who knows how to get open versus man and zone coverage. A high I.Q player who can play in 11 and 10 personnel packages and make an immediate impact on the right situation. In the mold of a Hunter Renfrow or Cole Beasley.
Corey Mayfield Jr. CB, 5-11 190, UTSA: Mayfield can play outside or in the slot. He is smooth and fluid in zone and can open his hips cleanly and get in phase in man coverage. Does a great job of maintaining hip position and staying in phase. Had three interceptions last season including a 49 yard pick six.