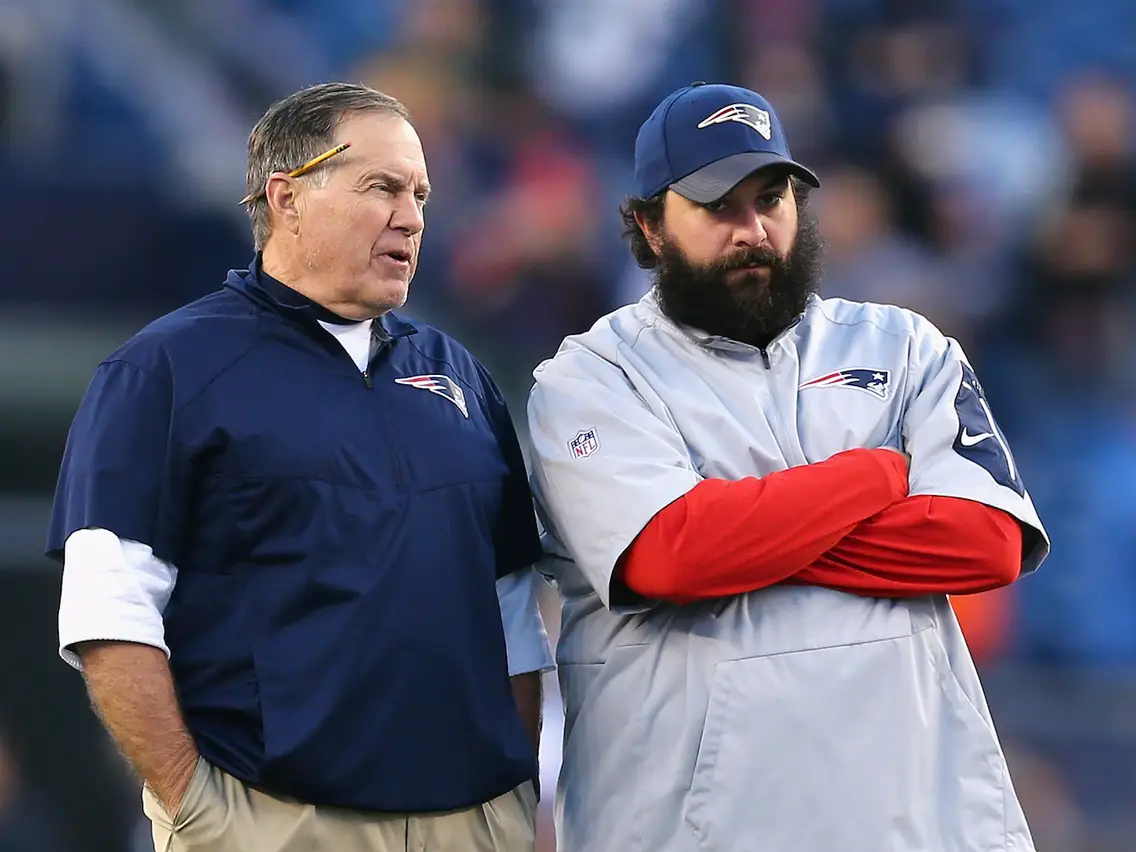 Thanks to a bombshell article in yesterday's Boston Herald by Andrew Callahan and Karen Guergian, we got an inside look at just how dysfunctional the Patriots were offensively this season. According to sources who spoke to Callahan and Guergian on the condition of anonymity, the offensive staff was described as "disheveled" and that they were"scrambling" to get things done.
One source went as far as to say "I love Coach Belichick but he f–ed us." Indeed he did. The fact that the Patriots never trained a coach on the staff that could be a candidate to step in and replace Josh McDaniels after he left is criminal. Belichick knew that McDaniels could leave if the right job opened up. When it did open, he left and the Patriots were caught with their pants down.
Belichick blindly placed his faith in Matt Patricia, Joe Judge and the system. A system which produced multiple division titles, championship game appearances and six Super Bowl titles. A system that was tweaked for no apparent reason other than to do what other teams around the league were doing.
Belichick believed that somehow Patricia and Judge were going to step into important roles that they had never served in before and excel. Somehow the rest of us knew that had the potential to be a colossal failure but he didn't. His faith in the coaches he raised and his system ultimately cost the Patriots a playoff spot.
It is amazing that this team was in playoff contention and probably would have been a playoff team if they didn't throw away games against Las Vegas and Cincinnati. It speaks to Belichick's ability to overcome his decision making and lead this team.
Perhaps the most damning part of the article was the pre-season install portion. According to sources, the Patriots install was cut in half under Patricia and Judge in comparison to what the Patriots were installing under McDaniels. The players took issue with the limited offense that was installed in training camp and it may have led to some of the friction that existed between the offensive players and the coaching staff.
None of what was in the article is a surprise. If you were around the team, you could see the friction and frustration. No matter how much Belichick, Patricia and Judge tried to gloss over it, it was obvious.
Belichick said in camp that if the Patricia/Judge experiment failed, it would be on him. Well, it failed! He appointed Patricia and Judge and their failures as coaches led to Mac Jones taking a step back and the team missing the playoffs for the second time in three years.
While Belichick has owned up to his mistakes by hiring Bill O'Brien this week, the damage that was done this past season may take a couple of season to fix. O'Brien was brought in to clean up Belichick's mess.He is well equipped to meet the challenge but what happened this past season will be much harder to fix than we thought.