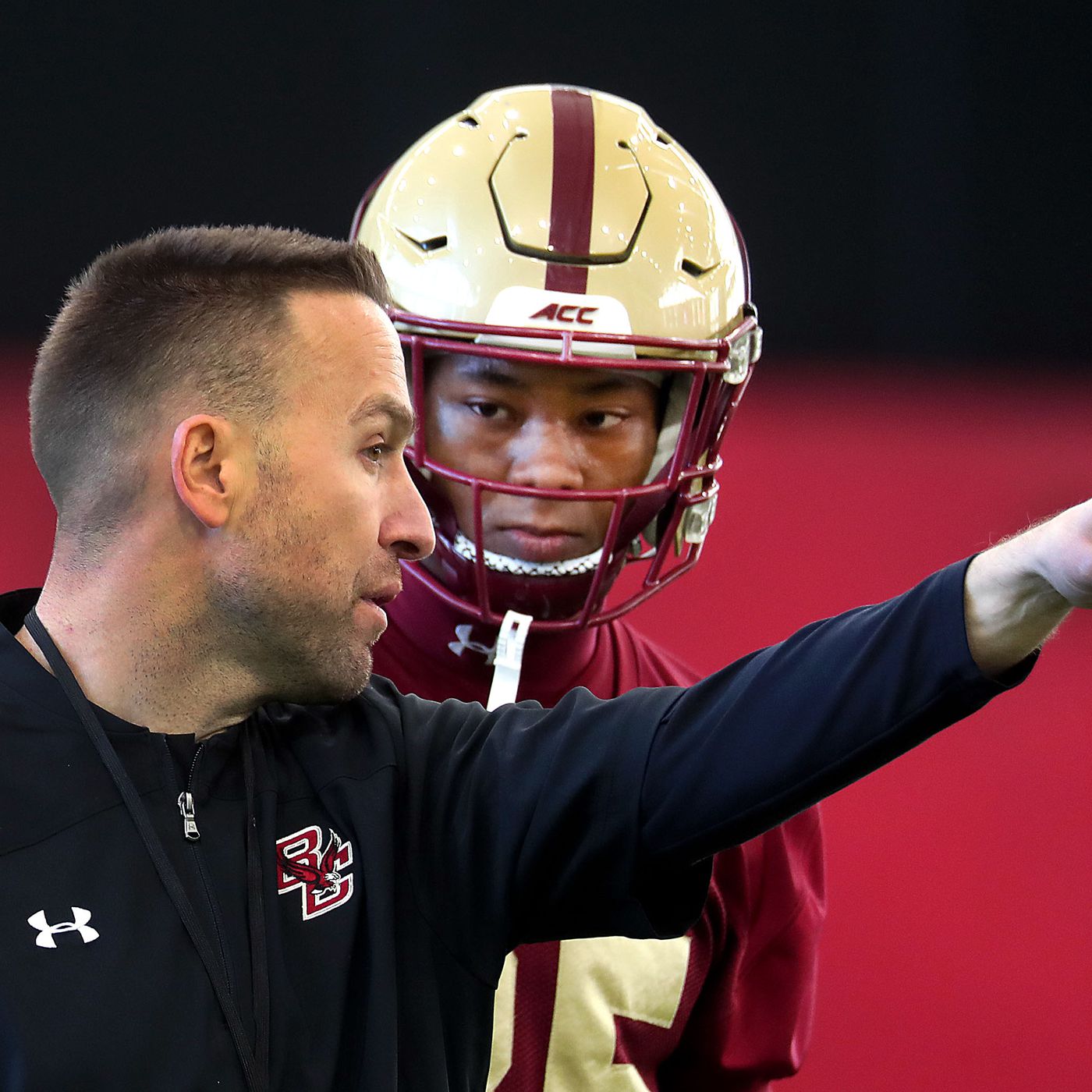 The Boston College secondary will look vastly different than the one that walked off the field to close out the season against Syracuse. Gone are Josh DeBerry, Jason Maitre, C.J Burton, Jaiden Woodbey and Elijah Jones. DeBerry, Maitre and Burton transferred while Woodbey and Jones will be getting ready for the NFL Draft.
Jeff Hafley and defensive coordinator Tem Lukabu will have their hands full this spring trying to replace these guys. It helps that Hafley is a defensive backs coach by trade. It also helps that the Eagles have one of the best defensive backs coaches in the country in Az Abdul-Rahim.
The Eagles secondary will be young but they will be well coached. Boston College signed five cornerbacks in the early signing signing period last month. Max Tucker (Catholic Memorial), Khalil Ali (Pennsauken, N.J), Shawn Battle (Neuman-Goretti) Carter Davis (Mount Saint Joseph) and KP Price (St. Frances Academy) will all have a chance to compete with the guys already on the roster.
The Eagles also added former Harvard cornerback Alex Washington and former Suffield Academy and Arkansas transfer Khari Johnson in the transfer portal. Both provide experience, athleticism and some length to the secondary.
Fortunately for the Eagles, they do return several players who picked up valuable experience last season in free safety Cole Batson, strong safety Sione Hala and cornerbacks Amari Jackson, Isaiah Farris, Jason Scott and Jalen Cheek.
Boston College will have plenty of competition for the four starting spots in the secondary and the two sub package spots. It is just a matter of Hafley and the defensive staff finding the right guys to start.
Cornerback and safety will be positions to watch this spring and into fall camp.