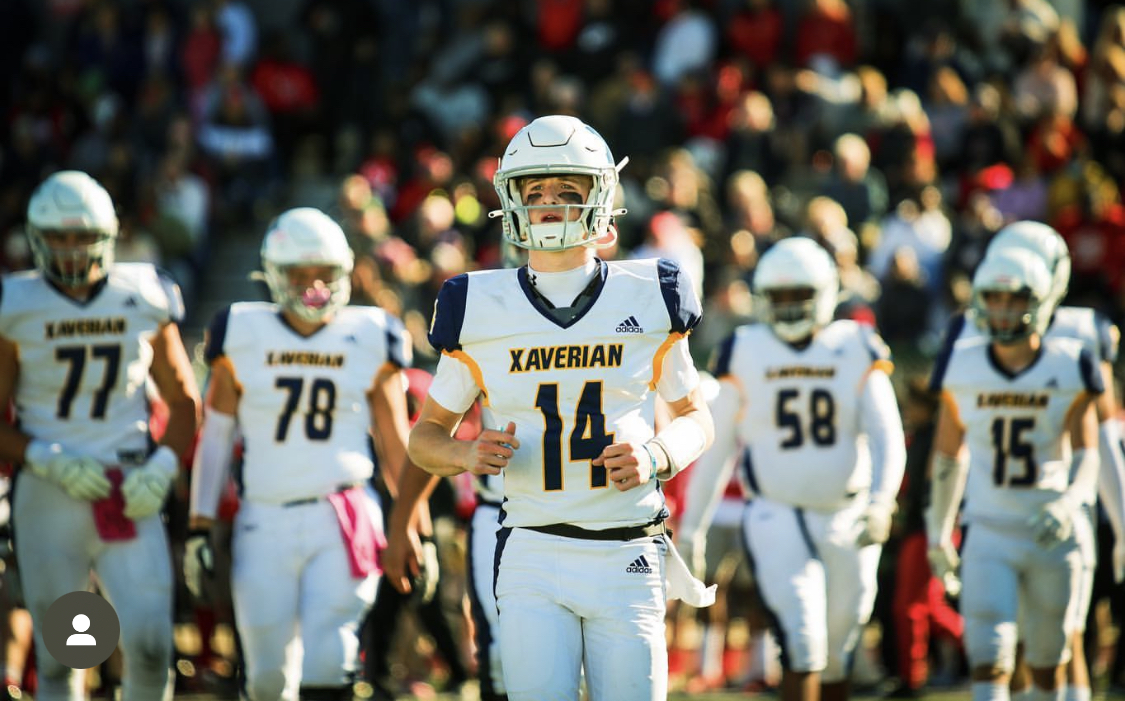 Image courtesy of Henry Hasselbeck's IG
Xaverian junior quarterback Henry Hasselbeck picked up his second football offer yesterday from Pitt. Hasselbeck received his first football offer from UAB two weeks ago.
After a great visit with @FrankCignetti, I'm excited to say that I've been offered a scholarship by @Pitt_FB. 🏈@Coach_JDiBiaso @CoachDuzzPittFB @CJLquips @XBHS_Football @Xaverian_Hawks #H2P pic.twitter.com/Pe3BUkqD7B

— Henry Hasselbeck (@HenryHasselbeck) January 24, 2023
Hasselback is the son of former Boston College and NFL star quarterback Matt Hasselbeck. Henry started his high school career at Belmont Hill but transferred to Xaverian prior to last season.
Hasselbeck has committed to playing lacrosse at Maryland but after a good first season for the Hawks on the gridiron, he is starting to garner more attention in football. Henry says he is still committed to playing lacrosse in college but he would consider playing football.
"If I play lacrosse in college, it will be at Maryland.  I'm excited about my football offers too though. I'm still very much open to playing football in college instead, so I'll see how the football recruiting process goes."
At 6-3 170, Hasselbeck is tall and athletic. He has a good frame and he is still growing. He could potentially add another 20-25 pounds to his frame. Hasselbeck got better as the season went on and showed good timing and anticipation on his deep ball. His athleticism was also on display as he was routinely able to extend plays on the run.
Under the tutelage of his dad as his quarterback coach, Henry developed into one of the top junior quarterbacks in Massachusetts last season. He played well down the stretch and is poised to be one of the best quarterbacks in the state this upcoming season.
Despite picking getting two football offers recently, Henry is just enjoying his time as a high school kid that loves playing sports. He is taking it all in stride.
"I am taking it one day at a time and just doing my best. I'm currently running indoor track for Xaverian and having a blast!"
Hasselbeck is just scratching the surface. He has a lot of potential. Expect more offers to come his way as we get into the spring and summer.