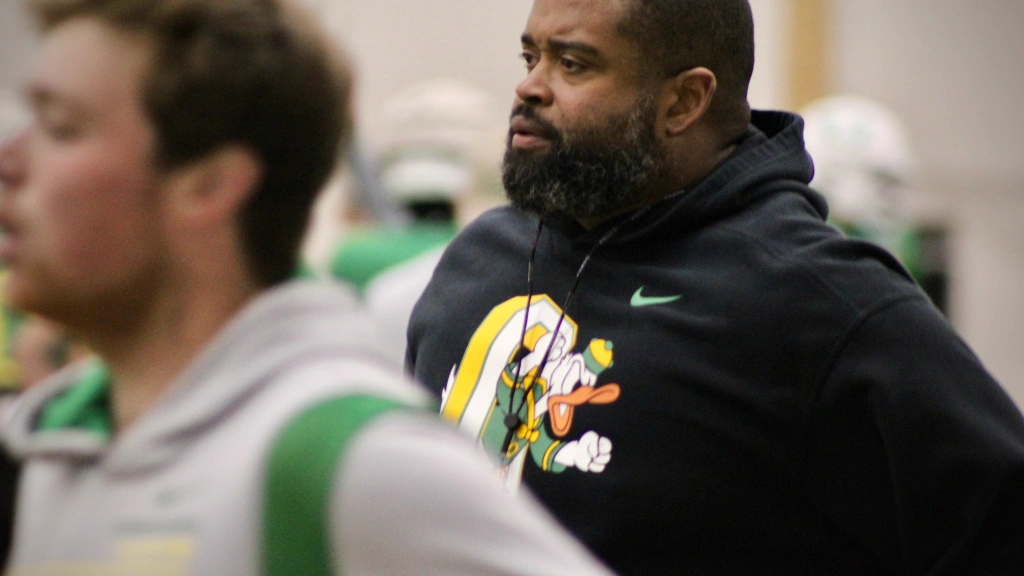 The Patriots hired Bill O'Brien as their offensive line coach today but they may not be done. Former Patriots offensive lineman Adrian Klemm interviewed with the team for the offensive coordinator of position and could be a candidate to coach the offensive line. Klemm is currently the assistant head coach, run game coordinator and offensive line coach for the Oregon Ducks.
Klemm was Bill Belichick's first draft pick in 2000 when the team selected him in the second round out of Hawaii. He started 18 games for the Patriots and played in 42 of them. He is a three time Super Bowl champion with the team.
Klemm has a history with the organization. He also has institutional knowledge. He knows how things work at One Patriot Way. Klemm also has a supporter in former offensive line coach Dante Scarnecchia who raves about Klemm's passion and attention to detail. He is the perfect candidate to take over as offensive line coach.
The offensive line struggled mightily last season and a new voice could be beneficial to helping this unit get back on track. Klemm can provide that voice.
It is no accident that Belichick interviewed him for the offensive coordinator position. He thinks highly of him. Klemm has experience coaching in both the NFL and at the college level. He has coached with the Pittsburgh Steelers, SMU, UCLA and Oregon. He knows how to deal with young players and veterans alike.
Klemm's resume is good and being a former Patriot who understands the lay of the land around here is an added bonus. If Belichick is serious about fixing the offense, he should hire Klemm.
The offensive line needs to be fixed and Klemm might just be the guy to fix it. He would be a home run hire.