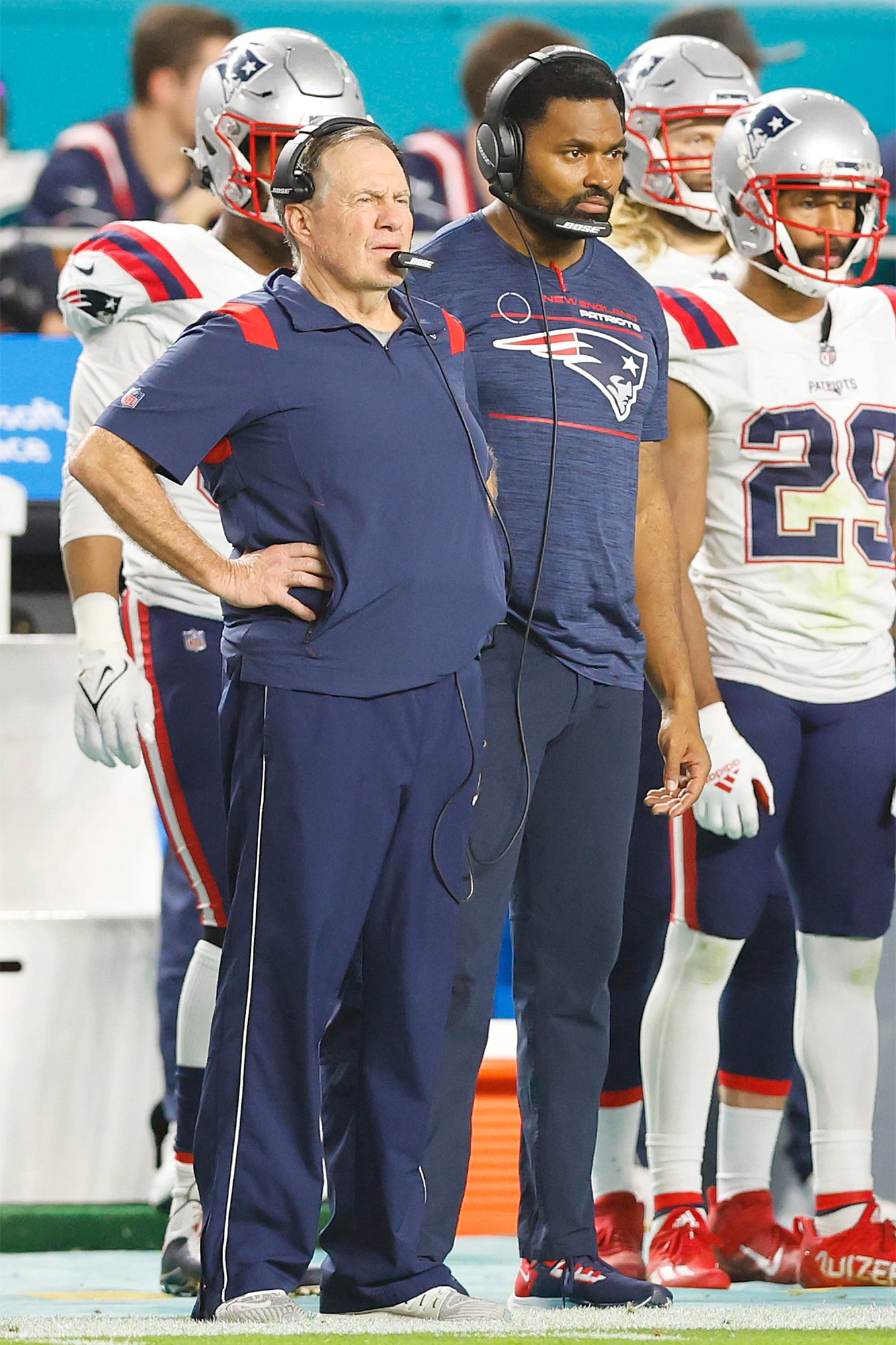 In our never ending quest to figure out who might replace Bill Belichick some day, we have tabbed Jerod Mayo as the latest heir apparent.
Mayo signed a contract extension with the team two weeks ago and was expected to be named the Patriots defensive coordinator. Many including myself have speculated that Mayo sticking around and turning down heading coaching interviews is a sign that he might be the coach in waiting.
While it is way too early to assume that, Mayo continues to do things within the organization that lead you to believe that he may indeed be the next in line.
Albert Breer reported yesterday that Mayo has been sitting in on the offensive coordinator interviews with Bill Belichick. Now you might be thinking, why is he doing that? He has to be the next guy right?
Not necessarily. Remember, Josh McDaniels took a more active role in terms of working with Belichick on the administrative head coach side of things after he turned down the Colts job. Many thought he was doing that because he was the next in line but in reality, Belichick was helping McDaniels become a head coach again.
The sane is happening here with Mayo. I think Belichick is simply training him to be a head coach down the road. It doesn't mean it is going to be here. It could be somewhere else.
If the Patriots name Mayo assistant head coach, then yes. He might just be the next in line. Even then that doesn't mean he is. For now, it is too early to tell. We do not know how much longer Belichick will coach for. Until then, it is pointless to speculate.
Let's just all agree that Mayo is one of Belichick's guys and he is simply helping him out.