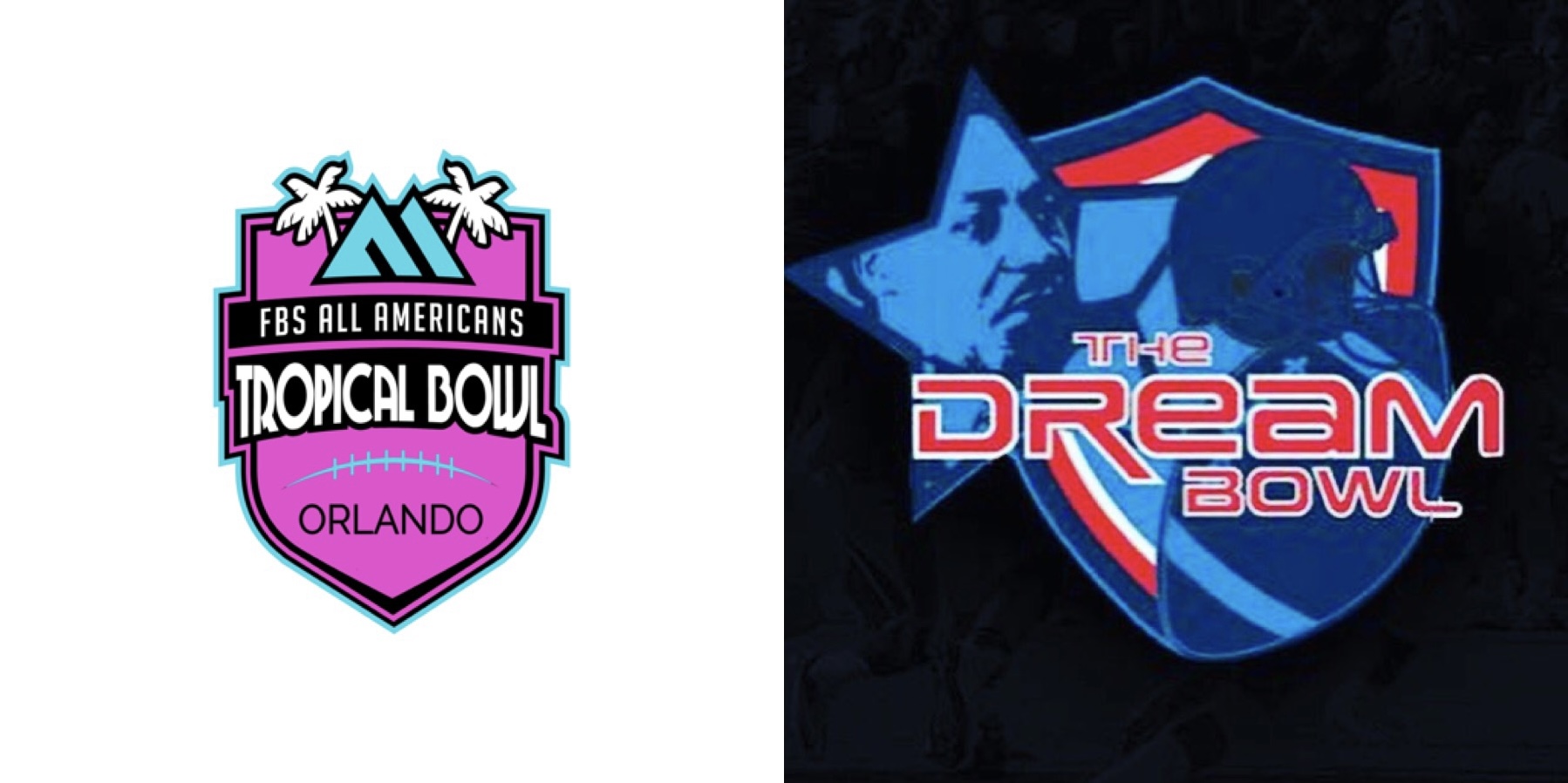 The pre-draft bowl season continues this weekend with the Tropical Bowl and the Dream Bowl. A total of eleven New England prospects will be playing in the two games.The two games are an opportunity for some terrific FCS talent in the region to get exposure and play in front of scouts and executives.
The Tropical Bowl features UMass running back Ellis Merriweather who had a terrific career after transferring to UMass in 2020. Merriweather rushed for 1,828 yards and eight touchdowns during his time at Amherst. At 6-2 225, he is a big back who should garner a lot of attention from scouts. UConn outside linebacker Marquez Bembry transferred in from Kentucky last season. He battled injuries but in the games he did play, he flashed upside both as an off the ball linebacker and as an edge player. Merrimack tight end Tyler Roberts is your quintessential U/Move Tight End who can line up all over a formation and create match ups. He can also play fullback in any 22, 23 or goal line personnel groupings. His versatility will make the Wilmington native attractive to teams.
The Dream Bowl features several CAA and NEC prospects from New England. Stonehill CB Kevin Porch is long and athletic. He could really pop on in this game and pre-draft workouts. His teammate, free safety Masyn Lorick is an athletic, rangy playmaker who is physical against the run and willing to fill the alley. Zavier Scott from Maine is an intriguing prospect. A big wide receiver at 6-1 220, Scott can line up in tight alignments in and be used as a blocker as well. Teams are really going to like him. He started his career at UConn.
Central Connecticut State running back Nasir Smith has terrific size at 5-10 220. He rushed for 1,219 yards and 13 touchdowns last season. He doesn't have a lot of tread on the proverbial tires. He would be a great complement in a time share situation. New Hampshire Tackle Matthew Marvin has prototypical size at 6-5 312. He can play guard or tackle at the next level. One of the more intriguing prospects in this game is Merrimack's James Nyamwaya. At 6-5 305, Nyamwaya can play defensive tackle in a 40 front and defensive end in a 30 front. He started his career at Division 3 Curry College and transferred to Merrimack. He had 5.5 sacks this past season. He has an intriguing blend of size and explosiveness.
URI's Henry Yianakopoulos and Buzz Robinson are two safeties that are athletic and versatile. Yianakopoulos profiles as a 3X3 safety who can play all three downs at all three levels. Robinson transferred to Rhode Island from UConn. He has length and plays with good range over the top in coverage.
We have had the good fortune to cover these young men the past three years. We are looking forward to seeing how they do in these games.