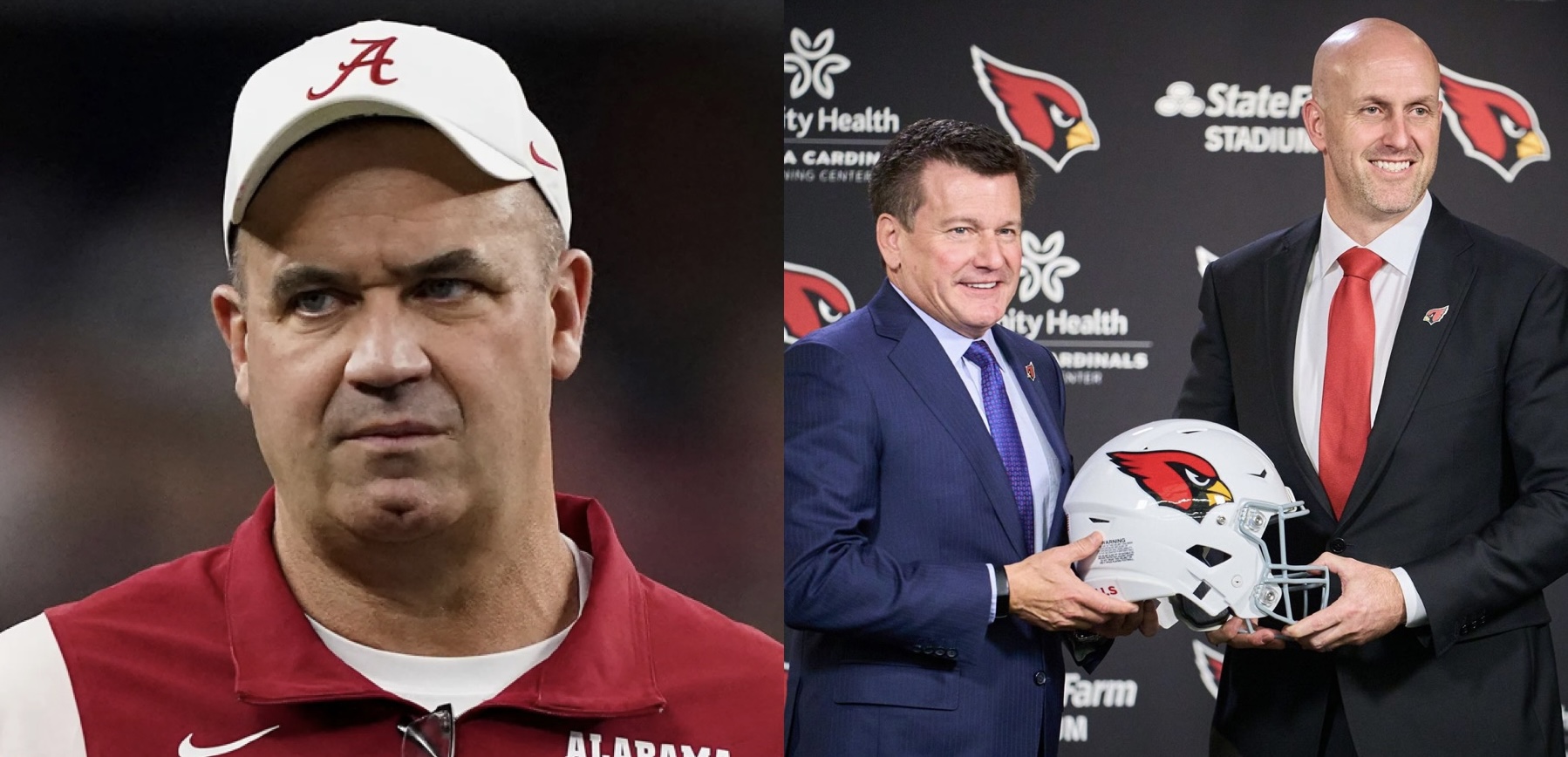 Bill O'Brien has long been considered the favorite to be the Patriots new offensive coordinator. He interviewed with the team yesterday and by all accounts, he is the favorite. Many at the highest levels of the organization including owner Robert Kraft want O'Brien. Despite that, O'Brien is far from a lock to be the Patriots next offensive coordinator.
Despite having a history with the organization and being from the area, there is one team that could have a say in whether or not O'Brien is the Patriots next offensive coordinator. The Arizona Cardinals. New Cardinals General Manager Monti Ossenfort and O'Brien have a long history together. In fact, O'Brien tried to hire Ossenfort in his front office when he ran the Houston Texans. Bill Belichick ultimately blocked the move whcih lead to Ossenfort leaving the Patriots and going to Tennessee with former Patriots executive and Titans general manager Jon Robinson. Robinson was fired by the Titans and Ossenfort ultimately left for Arizona.
The Cardinals need a head coach. Given O'Brien's ties to Ossenfort, could he be in play in Arizona?  He should be. O'Brien was a successful head coach. He led the Texans to four division titles and had a winning record. He also did a tremendous in leading the Penn State football program after the Sandusky scandal. He is a proven commodity, an offensive coach and he is tough. In many ways, he is what a dysfunctional franchise like the Cardinals need right now.
There is a good chance that Ossenfort at least interviews O'Brien to be the next coach of the Cardinals. The Patriot Way still carries clout around the NFL. Owners are always looking to unlock the secrets of what made the Patriots so successful for over 20 years. The best way to do that is to hire people that worked for the Patriots.
Ossenfort was hired to turn things around and do it in a business like manner. O'Brien is cut from the same cloth. He is all business. It makes perfect sense for Arizona to hire a coach like O'Brien. Will Ossenfort look to hire his old friend. We will find out soon enough.
For now, Patriots fans can dream of a world where Matt Patricia is no longer the offensive coordinator and Bill O'Brien is. If O'Brien is not in New England next season, you could thank any one of the other teams that have a coordinator opening. Or you could blame Ossenfort