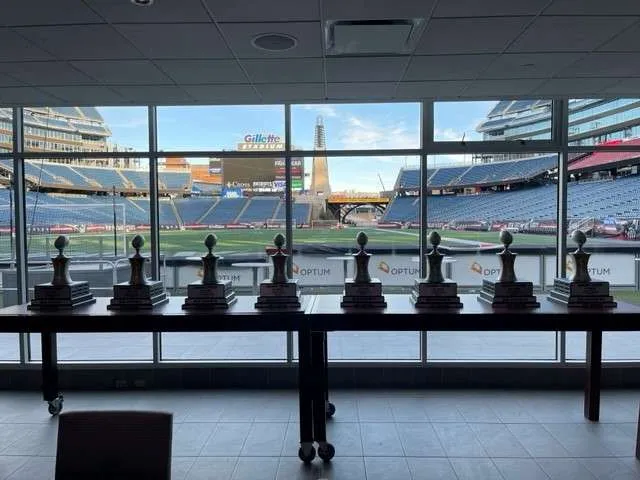 The Connecticut Plan is on hold after the football committee held off on a vote and instead voted to form a subcommittee to further examine the proposal.
The subcommittee was formed by a 16-1 vote. They will meet on Feb. 1 and will present their findings and amendments at the next MIAA Football Committee meeting on March 1.
Milton Head Football Coach Steve Dembowski and the MHSFCA felt that they had put in the work to make the proposal more presentable but ultimately Dembowski could not sway the committee.
Now the proverbial can has been kicked down the road and barring any major changes to the proposal, it will more than likely fail to get past the football committee.
For Dembowski, today's outcome is disappointing and he believes that any changes starts with the football committee.
"It's going to be on this committee to make a leap of faith and put that decision on the TMC and board of directors to change the schedule. We're still not satisfying the criteria of the statewide proposal, or the MIAA tournament philosophy, and it's negatively affecting the game."
One major point of contention for the MHSFCA is the consolation games at the end of the season. Most coaches polled according to MHSFCA President Tom Bingham cite that as their biggest issue with the current system. Dembowski echoed the  association's concern
"This fall football had 211 (77%) of the football playing schools play a meaningless game or take a bye in November. Can you imagine if that happened in another sport?"
Other issues with the proposal include the reduction in playoff teams from 128 to 64. Dembowski's response to that was simple. Only 12 percent of lower seeds have won playoff games since the inception of the current system.
The proposal is on hold for now but if the football committee doesn't vote for it come March 1st, it might be the end of the road for this latest plan.