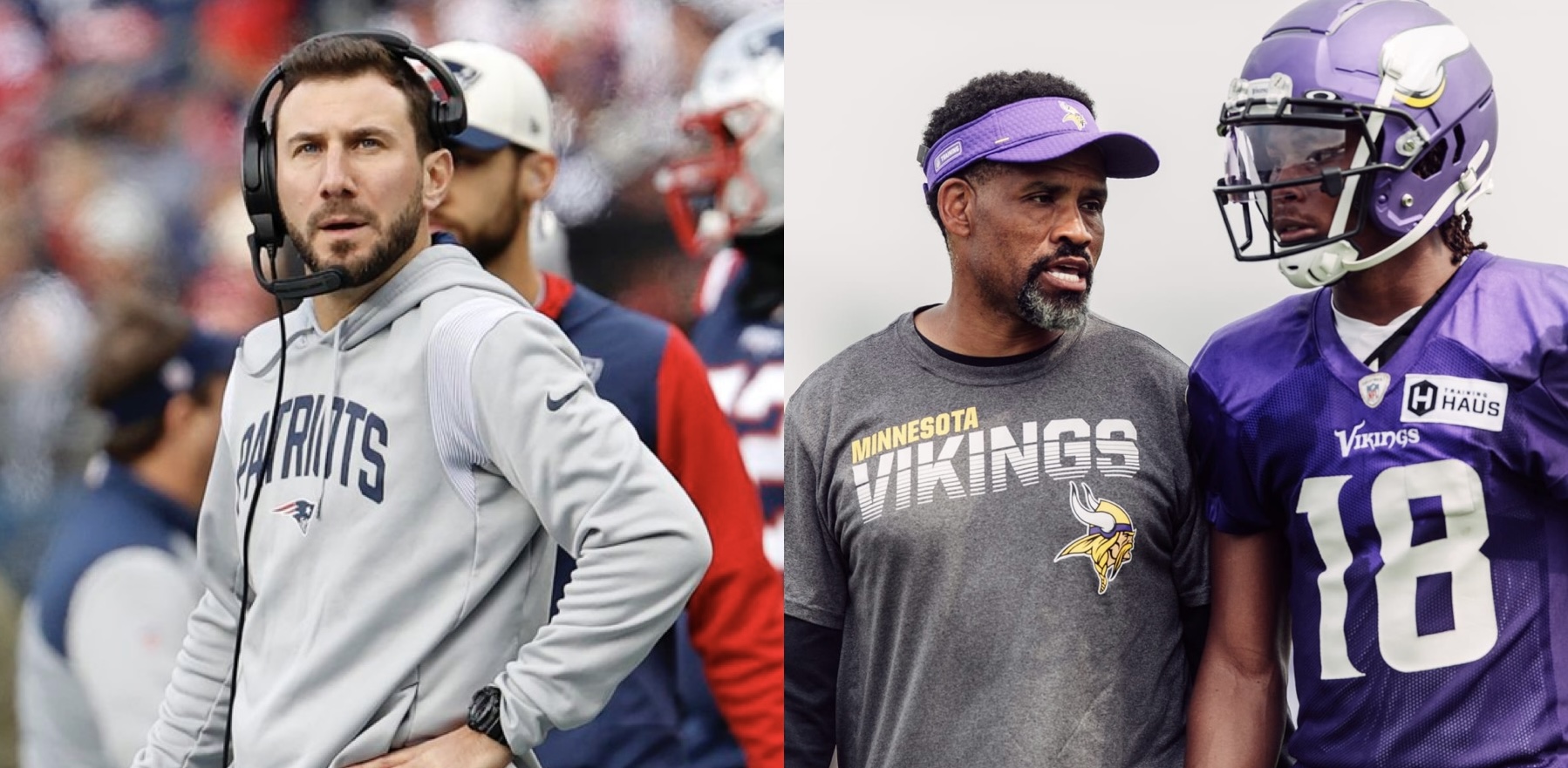 It was a busy day for the Patriots on Wednesday from a coaching standpoint. First we learned that defensive coordinator DeMarcus Covington would be serving as the defensive coordinator of the American Team in the Senior Bowl. It is a terrific for Covington who is a rising star in the coaching profession.
🚨 2023 Senior Bowl Coaches🚨
Leading the American Team:
HC- #DaBears OC Luke Getsy
OC- #DirtyBirds QBs Charles London
DC- #ForeverNE DL DeMarcus Covington #TheDraftStartsInMOBILE™️ Link: https://t.co/g1gf5Ac5Yo pic.twitter.com/WFHNXNYeus

— Reese's Senior Bowl (@seniorbowl) January 18, 2023
We also learned that the Patriots interviewed Vikings receiver coach Keenan McCardell and tight ends coach Nick Caley for the vacant offensive coordinator position.
McCardell played for Bill Belichick in Cleveland so the two have ties that go way back. McCardell played in the NFL for 17 years and has 12 years coaching experience as a wide receivers coach. McCardell is a two time Super Bowl champion.
Keenan McCardell, Bill O'Brien, Nick Caley among candidates for Patriots OC position, per @RapSheet + @TomPelisserohttps://t.co/j8uHnxr4N6 pic.twitter.com/JnIJlWznCh

— Around The NFL (@AroundTheNFL) January 18, 2023
Caley on the other hand has been with the Patriots since 2015. He started off as an offensive coaching assistant and elevated to tight ends coach in 2017. He was a part of the 2016 and 2018 Super Bowl teams.
McCardell is a good coach with a proven track record. Despite that, I would image the odds of him getting it are long. Caley has a legitimate shot but one has to wonder. Why didn't the Patriots consider him last off-season after Josh McDaniels?
With the process officially beginning, now we can speculate as to who will be the next to interview. I wouldn't be surprised if four or five other coaches interviewed. Bill O'Brien is still the favorite and barring him going elsewhere, this will be his job to lose.
Anyway you look at it, it will be a busy month for the Patriots on the coaching front. There will be a lot of coming and going both with coaches coaching all-star games and the offensive coordinator interview process.