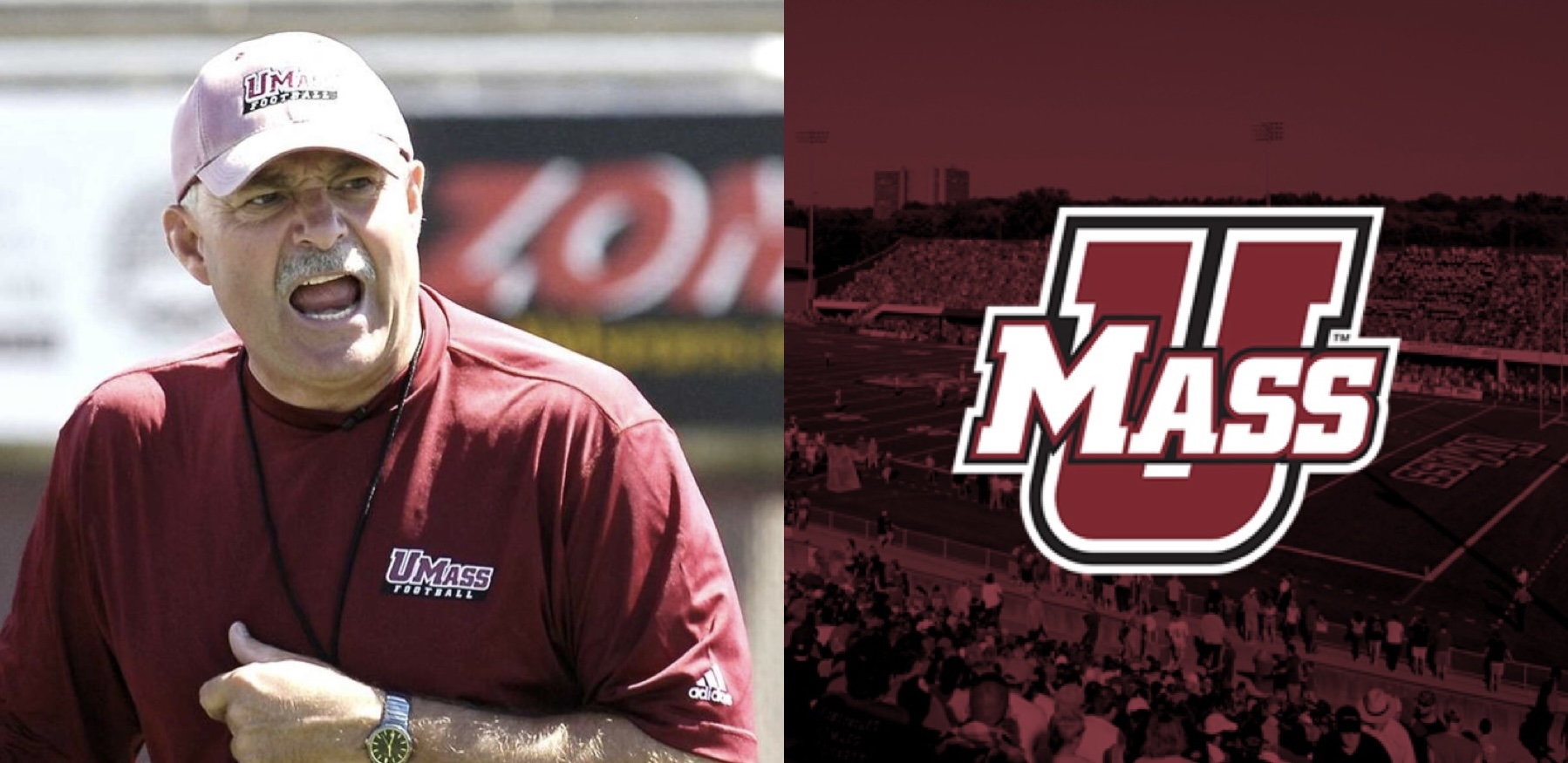 UMass was active in the transfer portal last off-season and this off-season has been no different. Just yesterday alone, the Minutemen announced four portal commitments. Don Brown and his staff have been active throughout the months of December and January fortifying a roster that needs upgrades at several areas.
The defense was the focal point in the portal last off-season. The offense has been the focus thus far this off-season as UMass tries to upgrade the quarterback and receiver positions.
So far the Minutemen have picked up 15 commitments in the portal and I would expect more in the coming days and weeks.
Here is a look at who has signed and how they will impact the program moving forward.
QB Carlos Davis (from Western Carolina): Grad transfer quarterback adds experience to a room that desperately needed it last season. Davis should be in the mix to start.
QB Taisun Phommachanh (from Georgia Tech): Phommachanh will be the odds on favorite to start for the Minutemen at quarterback in 2023. At 6-3 207, he has the size and arm talent to be the man. The former four star recruit out of Connecticut has not really gotten an opportunity to be the guy but he will now.
RB Jackson Paradis (from Buffalo): Paradis has four years of eligibility. He is a big, physical back who could also move to defense and play linebacker if necessary.
WR Christian Wells (from Appalachian State): The Minutemen went hard at wide receiver. Wells gives them size (5-11 180) and versatility in that he can play in the slot or outside. He has two years of eligibility left.
WR Anthony Simpson (from Arizona): The sophomore wide receiver is a physical target at 5-11 205. Simpson can play in the slot or outside. He is a good blocker who plays with good effort. Needs to get on the field more. UMass is a good landing spot for him.
WR Shawn Harris Jr. (from Stony Brook): Harris will have one year of eligibility. At 5-10 170, he profiles is a slot type. Harris runs good routes and has proven he can separate after the catch. He averaged 16.6 yards per catch last season. Caught 26 passes for 431 yards and a touchdown last season.
WR Mark Pope (from Jackson State): Pope's two best seasons were 2019 and 2020 at Miami. He has big play potential and at 6-0 175, he has enough size and length to win in one on one situations. He could be a steal for UMass. He has one year of eligibility left.
OL Marcellus Anderson (from Saginaw Valley State): The 6-5 330 pound Anderson played in 10 games in 2021 and earned All-MVC honors. He is looking to bounce back at UMass and get back to the form he displayed while at Saginaw Valley. Anderson can play right tackle or kick inside and play guard.
OL Brandon MacKinnon (from Northern Illinois): The Massachusetts native (Lakeville) is returning home to play for the Minutemen. At 6-5 280, he has good size and length. MacKinnon can play guard or tackle. He should have three years of eligibility left.
DL JB Brown (from Arizona): Brown has built a steady portal pipeline from Arizona to Amherst. Brown did not play in 2022 and has played sparingly the past three seasons. At 6-2 280, he has good size and a good motor but he needs to get on the field and play. He would have one year of eligibility at this time.
DL Jermaine Wiggins Jr. (from Arizona): The son of former Patriot Jermaine Wiggins is reuniting with his brother Jaden at UMass. Wiggins did not play in 2022 and still has four years of eligibility remaining. He has a lot of upside and at minimum find himself playing on sub packages this season.
LB Tyler Martin (from Arizona): It was only a matter of time before Brown and Martin reunited. The former BB&N star is a steal for the Minutemen. He can play SAM or MIKE linebacker. The Acton native did not play for Arizona in 2022 but expect him to be in the mix to replace Jalen Mackie inside. He has four years of eligibility left.
LB Jerry Roberts (from Arizona): Roberts should be a day one starter. Started at MIKE linebacker for the Wildcats last season and finished second on the team with 78 tackles. He had 2.5 tackles for loss, a pass break up and a forced fumble. Roberts is well versed in Brown's defense and he will make an immediate impact.
DB Steven Ortiz (from Minnesota): Ortiz could step in and start right away. He has good size at 6-0 180 and has the ball skills to thrive in man coverage. He is the perfect fit for Brown's defense. Ortiz has three years of eligibility and could be a linchpin in the Minutemen secondary.
S Jalen Harrell (from Miami): At 6-2 210, Harrell is has terrific length for a safety. He can play strong safety but can also play the Big Nickel spot in sub packages. He should step in and play right away. His versatility will be a real plus for the Minutemen defense. Harrell is a 3X3 player who can play in all situations. With three years of eligibility left, he could be a cornerstone of Brown's defense for years to come.