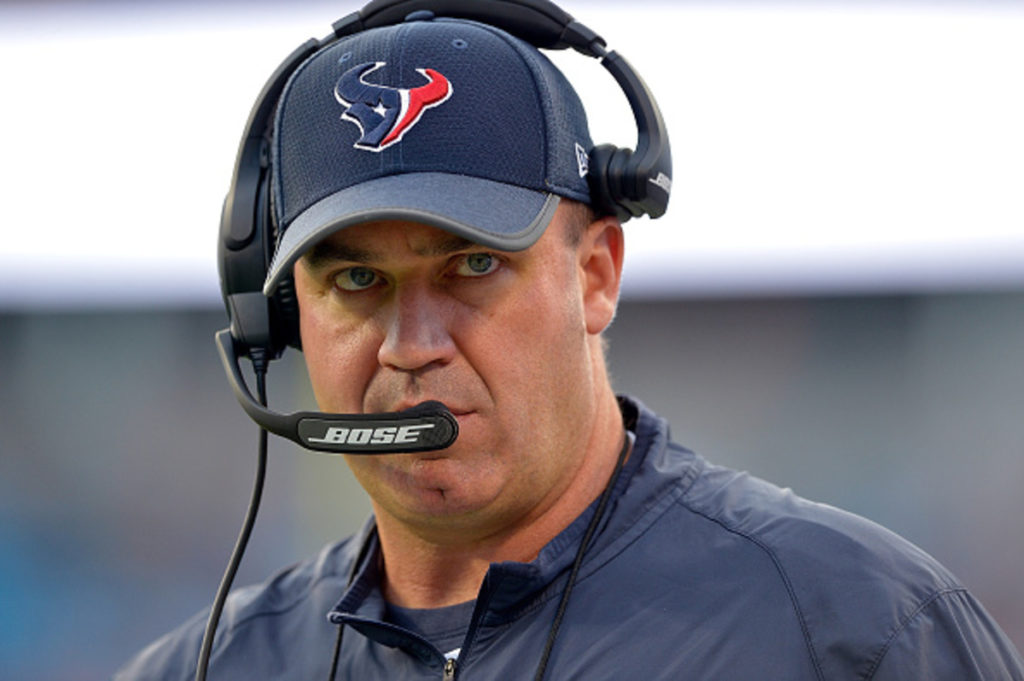 The Patriots will be interviewing candidates to fill their vacant offensive coordinator position this week. New England saw its offense go from seventh in points per game in 2021 to the bottom third of the league in nearly every category in 2022. A new face is needed and there are several attractive candidates out there. Here are my top choices for the job:
Bill O'Brien
O'Brien has the unique distinction on this list as already having been an offensive coordinator for the Patriots. When he held that title in 2010-11, the Patriots offense was one of the best in the league. Yes, they had Tom Brady, Rob Gronkowski and Wes Welker, but nonetheless O'Brien has already helmed an elite unit in Foxborough. O'Brien's varied experience after leaving New England is also a selling point, having been a head coach with Penn State and the Houston Texans before being the offensive coordinator at Alabama the past two seasons. This has exposed him to many different players, styles and concepts, which he can blend with what the Patriots already do. Although he did not coach Mac Jones in a game at Alabama, the offense he ran there is at least in part what Jones ran with great success in his career there. O'Brien will bring stability, NFL play calling experience and a blend of systems to the Patriots. It's exactly what they need.
Chad O'Shea
O'Shea has extensive experience in New England's system, having coached the Patriots wide receivers form 2009-2018. He won three Super Bowls as a Patriots assistant coach. He is familiar with the Patriots system and a position group that is supremely important in today's NFL: wide receiver. O'Shea also has play calling experience, having been the Dolphins offensive coordinator in2019. He was fired after that season, but some reports suggested that was because his offense was too complex for many of the young players the Dolphins had at the time. That complexity would be an asset in New England; one of Mac Jones' biggest strengths is his brain and the Patriots have veterans at each position group on offense. O'Shea has spent the past three seasons as the Browns passing game coordinator.
Jerry Schuplinski
Schuplinski is another coach with New England ties, having been an offensive assistant for the Patriots from 2013-18. His stint from 2016-18 as assistant quarterbacks coach should stand out because he worked extensively to develop Jimmy Garoppolo and Jacoby Brissett. Bill Belichick even singled out Schuplinski after the Patriots Week 3 win in 2016 for helping to get Brissett, a rookie at the time, ready for the game. Schuplinski could be a great candidate to help Mac Jones develop and bounce back from an inconsistent 2022 season. He has not called plays before, but has extensive experience in the Patriots system and working with quarterbacks. Brian Flores and Joe Judge both hired him when they left New England to coach their quarterbacks. He is currently a senior offensive assistant with the Raiders.
Other Possibilities: Adam Gase, Nick Caley, Kliff Kingsbury, Zac Robinson