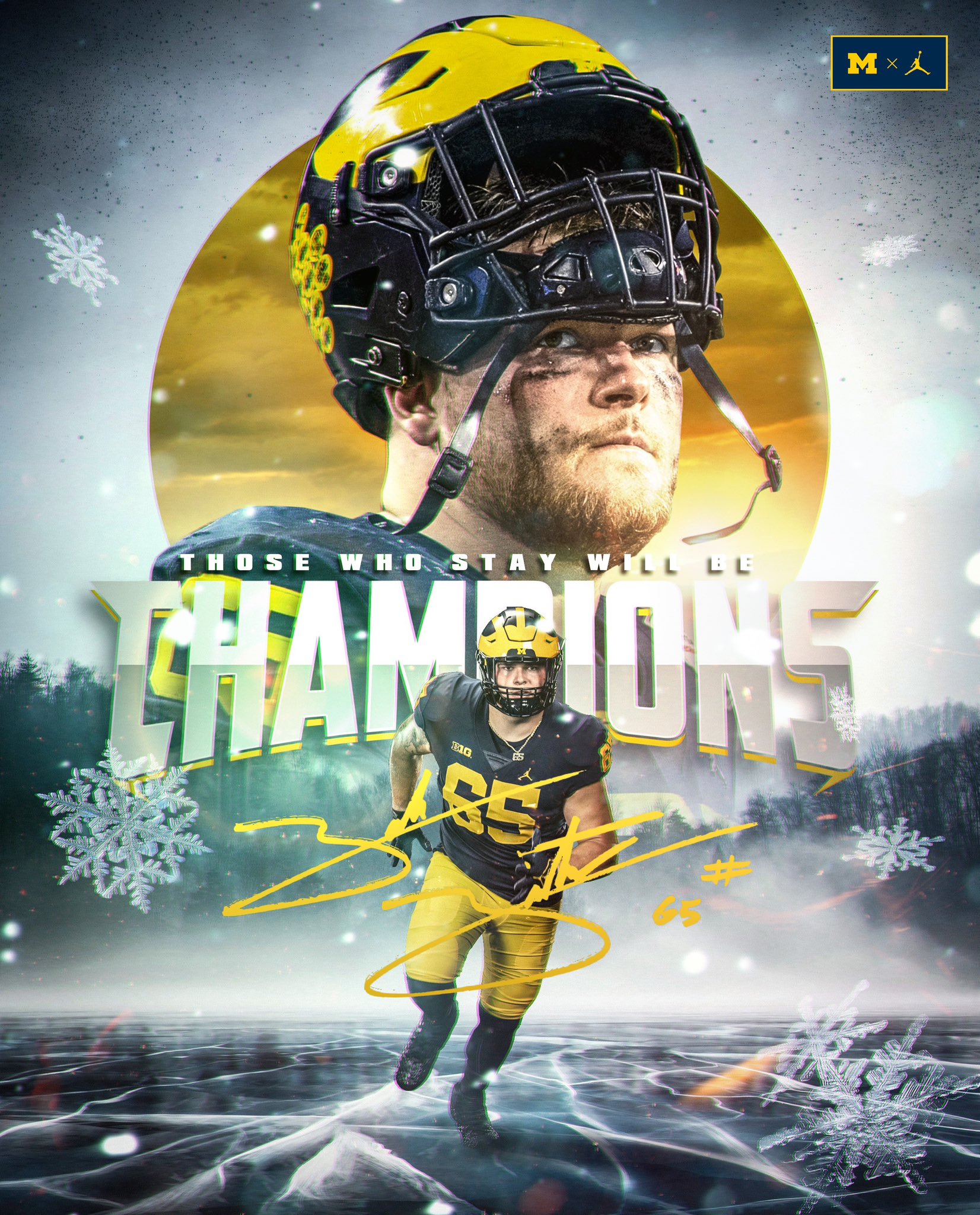 Former BB&N star and current Michigan junior offensive lineman Zak Zinter announced on Sunday that he is returning to school. Zinter has two more years of eligibility remaining at the school.
Back To Finish What We Started! #GoBlue pic.twitter.com/DHrzxLhW9C

— Zak Zinter (@zak_zinter) January 15, 2023
Zinter along with running back Blake Corum, wide receiver and Brunswick School alum Cornelius Johnson and guard Trevor Keegan all announced they were returning.
Zinter said in his tweet that there is unfinished business at Michigan and that while it is his dream to play in the NFL, the NFL can wait.
The decision to return was made easier for all four players thanks to the One More Year Fund. The fund was set up to help returning players get compensated for staying in school. All four players will benefit from it.
Michigan is now we'll set up to make another run and if Jim Harbaugh decides to return, the Wolverines should once again be among the favorites to win it all next season.
For Zinter, he will once again lead a talented offensive line that be among the best in the country. As far as his draft status in the future, I still think he projects as a first round pick. Especially if he plays at the level that he has played at the past three years.