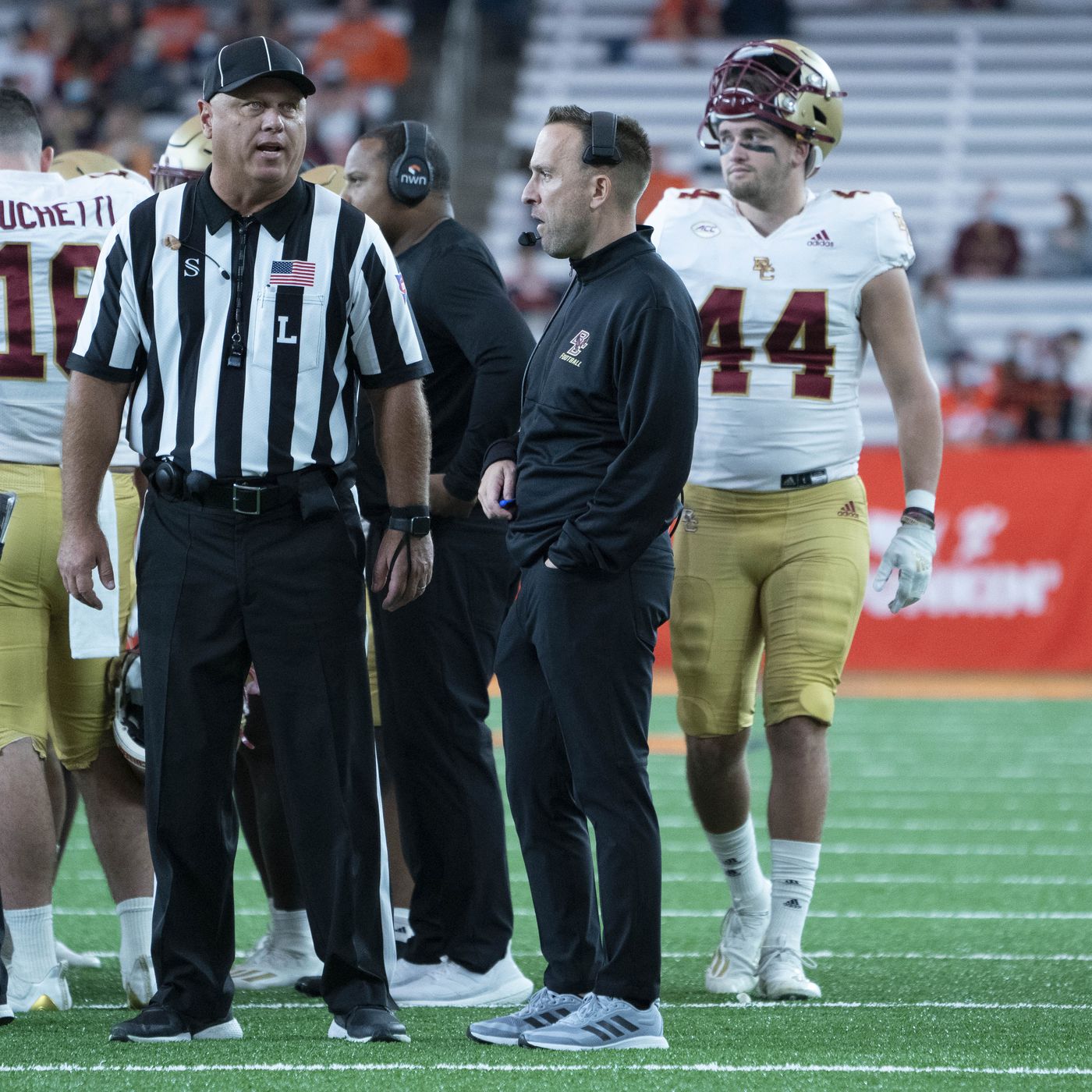 According to FootballScoop.com, Boston College has parted ways with offensive coordinator John McNulty. McNulty lasted one season at the Heights. At the time of his hire last year, Hafley was applauded for hiring McNulty but the Eagles offense struggled mightily under the veteran coordinator.
Boston College only averaged 17.8 points per game under McNulty. They averaged 63.3 yards rushing per game. That is not going to get it done, especially when playing in the Northeast. McNulty is a good coach and the fit was right initially but in the end, the Eagles just didn't play well enough offensively to warrant another year of his system.
So now Jeff Hafley is in the market for an offensive coordinator again. Whoever he does hire this time needs to emphasize the running game. Boston College has to find a way to run the ball. The inability to run the football this past season hurt the development of the offensive line and the offense lacked balance.
Hafley has had good success in recruiting and the defense has been solid despite some up and down moments. What is keeping this program from taking the next step right now is the offense. Hafley needs to hire someone who is passionate, energetic and can bring in a system that fits the personnel on the roster.
It might be beneficial to consider someone who is young and outside of Hafley's coaching circle. Keeping it in the family hasn't worked out for the Patriots and it didn't workout for the Eagles either unfortunately.
The pressure is on next season as it is and now the temperature just went up a couple of degrees. Hafley knows he has to get this hire right. Who he brings in could make or break his tenure at the Heights.