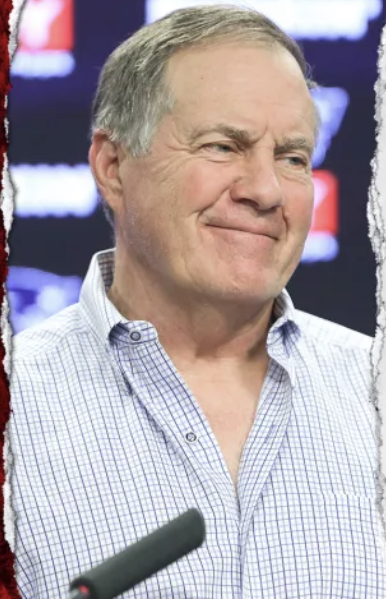 Bill Belichick met with the media on Monday and fielded a variety of questions on a variety of topics. From whether he is returning next season to Mac Jones status as the team's starting quarterback to the offense and the Matt Patricia, Joe Judge experiment. 
As for Sunday's game, Belichick reiterated that Buffalo's ability to make big plays in key situations proved to be the difference. He then talked about the team hovering around .500 all season long and how that was unacceptable. Belichick said that the process of evaluating the organization after the season would begin immediately.
"Need to improve on it. So, that's all of us. Accountability everywhere, starting with me, coaching staff, players, each unit are all things that we will address. That process will start probably later today." Belichick added: "So, we'll begin to turn the page, and move on to do the things and start to do the things that we feel like we need to do to improve our team, be more competitive and have better results. "
When asked his thoughts on the offensive play calling and the job Matt Patricia and Joe Judge did, Belichick was evasive.
"As I just said, we'll evaluate everything that we've done. From me on down to everybody else and evaluate things and make improvements where we feel like we can. Again, there were a lot of positive things over the course of the year in all areas that we can build on. But in the end, it wasn't what we want it to be or need it to be. So that'll all be – we'll look at everything."
As for whether or not he will be back for his 24th season, Belichick was emphatic in his response.
"Yeah, I think I just talked about that. Process will start today. "
On the subject of Mac Jones and his status heading into next season, Belichick didn't exactly give him a vote of confidence but he did reiterate the importance of improving the team around him.
"Mac has the ability to play quarterback in this league. We have to all work together to try to find the best way as a football team, which obviously the quarterback is an important position, to be more productive than we were this year. So that's incumbent upon all of us. We'll all work together on that. Again, look for better results."
Belichick was asked how far away is the team from reliving past championship success. His response was simple. Make the playoffs.
"Well, we were within winning a game yesterday of being in the postseason. We didn't do that, so that's where it has to start. Can't do anything in the postseason until you get into the postseason. There were other opportunities along the way during the year, not just yesterday, but yesterday was really the – that was our postseason. We weren't able to advance. Until you get past that, there isn't much to compete for."
When asked if the team will be active again in free agency, Belichick made a comment that can be perceived almost as shot to owner Robert Kraft.
"That's the three-year average, we're 27th in the league in cash spending. I thought that in retrospect, the free agency, we added a lot of really good players to this football team. Some guys have been very productive for us, some guys have had less production than some of the highly productive players, but overall, we're a much better football team with the players that we added."
It was at times a testy press conference and in many ways, it was the beginning of what should be an important and active off-season for the Patriots.