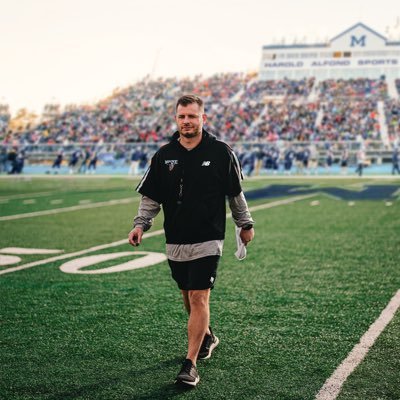 FOX College Football Insider Bruce Feldman reported last week that the University of Maine has hired Steve Cooper as it's new offensive coordinator. Cooper comes to Orono after spending the past five seasons as an offensive assistant and offensive analyst under Scott Frost at Nebraska. Cooper began his coaching career at Portland State. He started off as a graduate assistant and worked his way up to offensive coordinator and quarterbacks coach.
SOURCE: Nebraska senior offensive analyst Steve Cooper, who helped in game-planning when NU had a Top 20 offense in 2021, is expected to become the new OC at Maine. Prior to his time at Nebraska, he was the OC at Portland State, where the Vikings beat both WAZZU and North Texas.

— Bruce Feldman (@BruceFeldmanCFB) January 3, 2023
Cooper played wide receiver at Portland State and then joined the staff as a graduate assistant. Cooper was the Vikings OC in 2015 when they beat both Washington State and North Texas. He replaces Andrew Dresner who was a hold over from Nick Charlton's staff. The Black Bears struggled to consistently move the ball last season and their inability to finish drives proved to be costly in several key games. They averaged 23.3 points per game last season.
Cooper is coming from a Nebraska program where he worked under Mark Whipple last season. Whipple is one of the best offensive coaches in the country so you can expect to see some of his pass game principles in the Black Bears offense next season. Maine will be a multiple offense that utilizes multiple tight ends and looks to get a numbers advantage in the run and pass game.
The Black Bears will have to break in some new faces at quarterback, running back, wide receiver and offensive line. Replacing key contributors like Joe Fagnano, Zavier Scott, Elijah Barnwell and Michael Gerace will be the challenge for Cooper but he is coming over at the right time.
Cooper's hiring is a home run for Maine. He is experienced and has learned football under some really good coaches. Like anything, it will take time to learn the new offense but when the Black Bears do, they will be much better offensively. Maine has yet to announce spring ball dates. The Black Bears kick off the 2023 season on August 31st 2023 at Florida International.