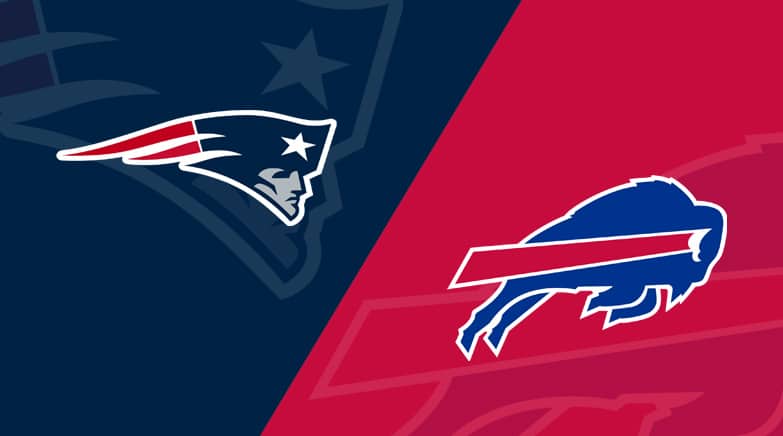 Kickoff: The Patriots wrap up the 2022 season with a trip to Buffalo to take on the Bills. If New England wins, they are in. It has been an emotional week in Buffalo after Monday night's tragedy with Damar Hamlin. Fortunately, Hamlin is on the road to recovery and the two teams can focus on football today.

The Patriots are up against. They are facing a Bills team that is highly motivated and emotional. Despite not being able to secure the top seed anymore, the Bills will play everyone. They are playing for their brother today. Buffalo is 5-1 in their last six meetings against the Patriots.
Here are four keys for the Patriots today.
1st Down: Weather the emotional storm: The Bills will come out flying today. They will be emotionally invested, the crowd will be emotionally invested. It will be quite the scene today at Highmark Stadium. The Patriots need to weather the emotional storm, stick to the game plan and play under control. They cannot get rattled.
2nd Down: RUN THE DARN BALL: Take pressure off of Mac and the passing game today by running the ball. Damien Harris and Rhamondre Stevenson should get 40 touches between them today. No. I am not kidding. Turn this game into a slugfest!
3rd Down: Control the quarterback run game: It is well documented that the Patriots have struggled to contain running quarterbacks this season. Keeping Josh Allen in the pocket in the passing game and getting proper run fits against designed quarterback runs will be key for the Patriots today.
4th Down: Keep playing zone coverage: The Patriots have been playing more coverage this season specifically more two high safety looks. They need to stick with those coverages in the secondary today. Despite being healthier than they have been of late on the back end, they need to more zone and limit the big play. Make the Bills drive the ball to score.
Extra Point: Today's game will be the 127th meeting between the two teams. The Patriots hold a 77-48-1 edge in the series and have won 36 of the last 45 regular season games dating back to 2000. The Patriots are 38-24-1 in games played in Buffalo and are 31-18 at Highmark Stadium.
Final Drive: Win and get in. It is a simple yet complex scenario for the Patriots. They will need to play a perfect game to have any shot of winning today. Is it possible? Sure. Probable? We'll see. You have to believe but there is no doubt they are up against it today.