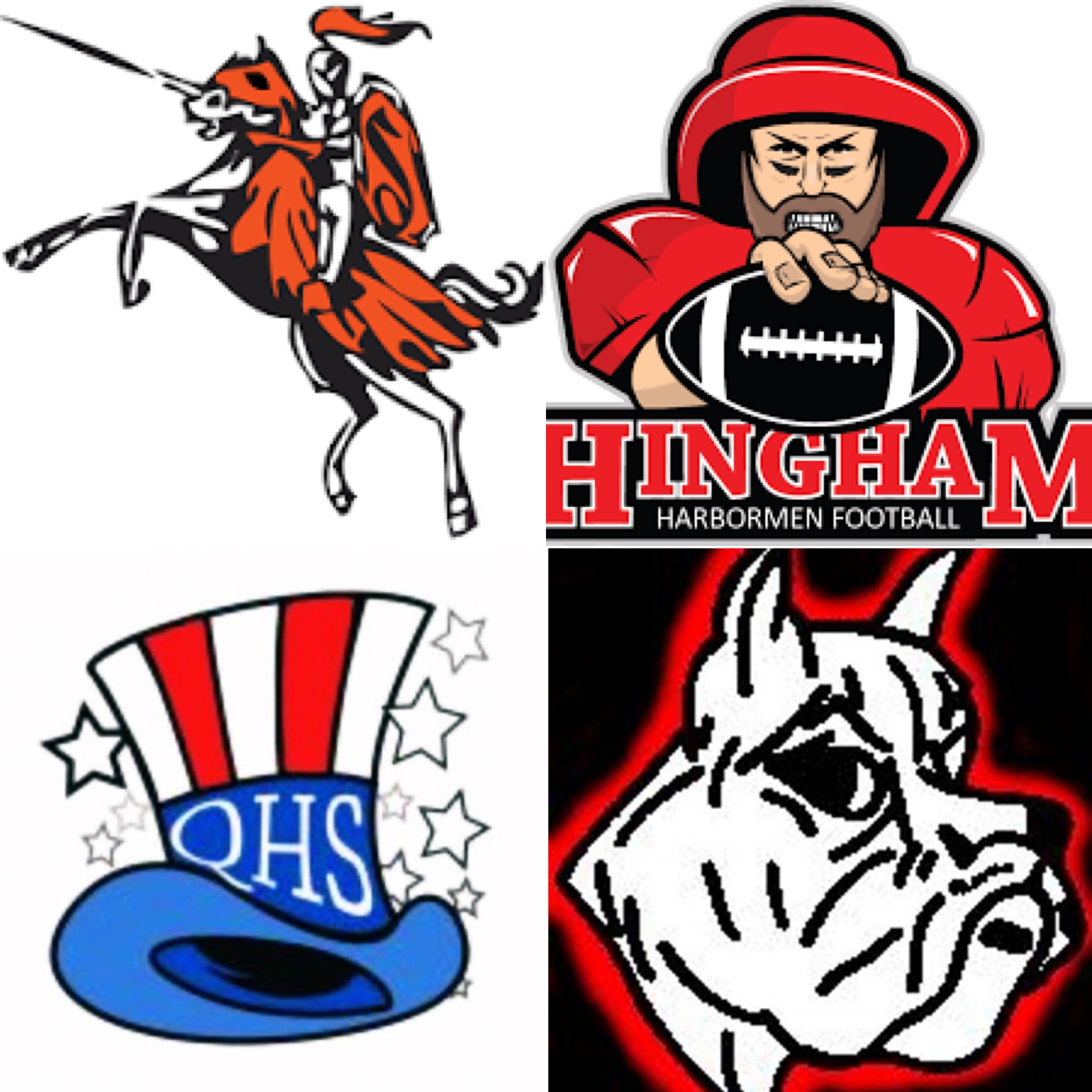 There are several head coaching openings that we know of right now in Massachusetts. Of course there will be more to come but as we begin 2023, we will rank all the openings or pending openings and tell you why we ranked them the way we did.
Here goes…
1. Brockton-Peter Columbo hasn't officially stepped down but the expectation is that the job will open. When it does, it should attract plenty of quality internal candidates. Brockton is the largest public high school in the state. It is a program with a great history and tradition. It is also a program with high expectations and pressure. Who ever does take over, will have big shoes to fill. The Columbo legacy is well known and matching the level of success of the past will be an expectation of the fans and alumni.
1A. Central Catholic-Had been told that this job would be filled internally but as Coach Adamopoulos reminded me, it should be on the list. Obviously Coach A built a power house and chances it will be filled internally. Tremendous school, championship tradition and a culture of success. Whoever does take over inherits a great program but has big shoes to fill.
2. St. John's Shrewsbury- Former coach John Andreoli retired after the season. Andreoli had a lot of success in his tenure including winning a D3 Super Bowl in 2017. The program attracts all kinds of talent from Central, Massachusetts and always has some Division One caliber talent on the roster. There are internal options but this will be attractive opening. Playing in the Catholic Conference makes this a tough job now.
3. Hingham- Mark Nutley did a solid job with Harborman in recent seasons. Hingham has made the playoffs the past two seasons. The program has had off and on success through the years but playing in the Patriot League against the likes of Duxbury, Scituate and Marshfield can be tough. Hingham loves their sports and their expectation is that all programs be competitive. This is a good job but it will take a little time to build a consistent contender.
5. Hudson- Hudson is a program on the rise. The Hawks have won 17 games the past two years and they return several key starters including quarterback Jake Attaway. Although it is a small school, tbis is an attractive job because this is a program that is on the brink of doing big things.
6.  Medway- The Medway job actually opened up when former coach Anthony Mazzolla stepped away during the season. This is a quality job. You have good facilities, play in a competitive league and you have some history and tradition. It will attract quality candidates.
7. Stoughton- Stoughton was in good hands the past 33 years under Greg Burke. The program has always had tough kids and good skill. The new school is beautiful and the facilities are top notch. Whoever does take over will have to get the declining numbers up. That will be key. Playing in the ultra competitive Hockomock League is tough but this is a program that has experienced success in the league in the past.
8. Falmouth- The program has had terrific success through the years. Known for the Almeida coaching and running the option, this program was a yearly contender. Times have changed on the Cape but if the right coach gets this job, the school has enough athletes and there is enough tradition and pride that Falmouth can be a factor again.
9.  Cardinal Spellman- As of press time, we're assuming this job is open or will open up. If it does, the program is coming off of a tumultuous season that saw former coach Khan Chace resign. Chace resigned due to parent issues. The interim staff was able to keep the program together and the Cardinals made a playoff run. There is talent in the program and the school is attractive. The only issue is the school is small and they do play in a tough League.
10.  Quincy- Intriguing opening. Quincy has had some success in the past but the one thing this program needs more than anything is to be consistent. The school is certainly big enough as the Presidents are in Division 2. Whomever gets this job, needs to figure out a way to make this program consistently competitive in the Patriot League.Improved numbers and building a culture geared towards attaining success will be key.
11. Sandwich- This program has been pretty competitive the past three years. Sandwich beat Mashpee on Thanksgiving this year. The program has a lot of potential and if the right coach takes over, the recent momentum that has been established could lead to a program that is consistently competitive.
12. NIPMUC- NIPMUC had a lot of success under former coach Shawn Hill in recent years but the program tailed off in recent years. A big reason for that is numbers. NIPMUC is a small school despite the fact that it is a regional school. The job is appealing for a variety of reasons but it requires a coach who knows how to operate a program of this size. There are plenty of athletes in the school.
13. Haverhill- After a rough recent stretch including a hazing scandal this past season, this program is ready for a change and a new direction. The Hillies are a long way from being consistently competitive but the right coach can get this program going with time and support.
We will update this list and give our thoughts as more jobs open up this off-season.