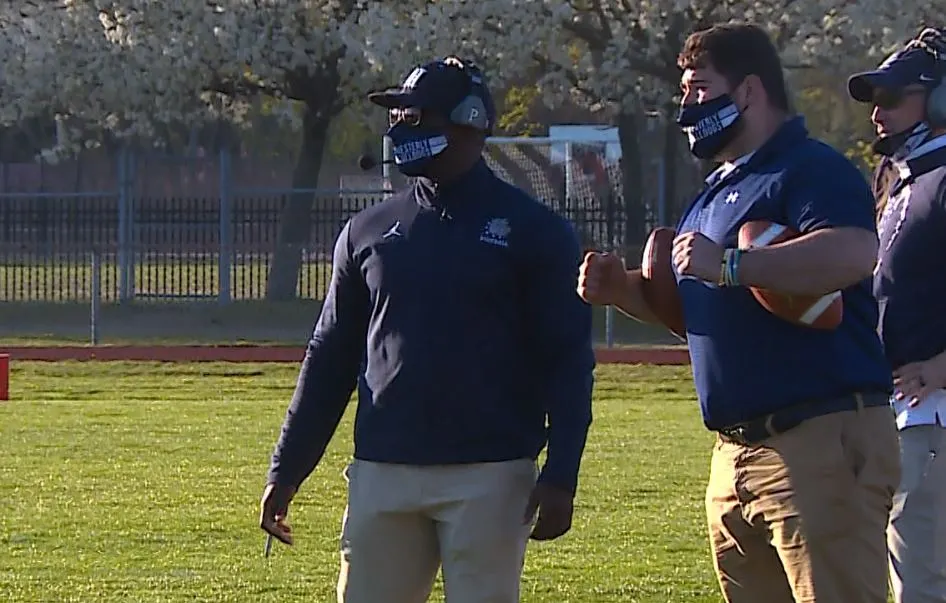 Stanley Dunbar will not be returning to Westerly (R.I) High School. After leading the program for the past three seasons, Dunbar decided to step away citing family and not being able to secure a job in the Westerly School district as the reasons.
Dunbar was hired at the school in 2020. He led the Bulldogs to a 2-1 record during the Fall II season and followed that up with a 5-2 season in 2021. Both seasons ended with loses to St. Raphael's. Westerly went 4-2 this season before once again bowing out to St. Ray's in the second round of the playoffs.
Dunbar is well known in Rhode Island and New England Football circles. He is the director of the Breakthrough Academy, a nonprofit football training company which works with football players to develop them through off-season camps, clinics and individual and group training.
Dunbar is also involved with the RIIL and is a fixture at the Rhode Island State Title games. He trained countless kids through his Breakthrough Academy and has strong relationships with players throughout the state.
With several openings both in Rhode Island and Massachusetts, Dunbar would be a quality candidate to fill any of the opening available. Assuming of course that he wants to coach again.
After three years of growth and success at Westerly, the Bulldogs will now be in the market to replace Dunbar.