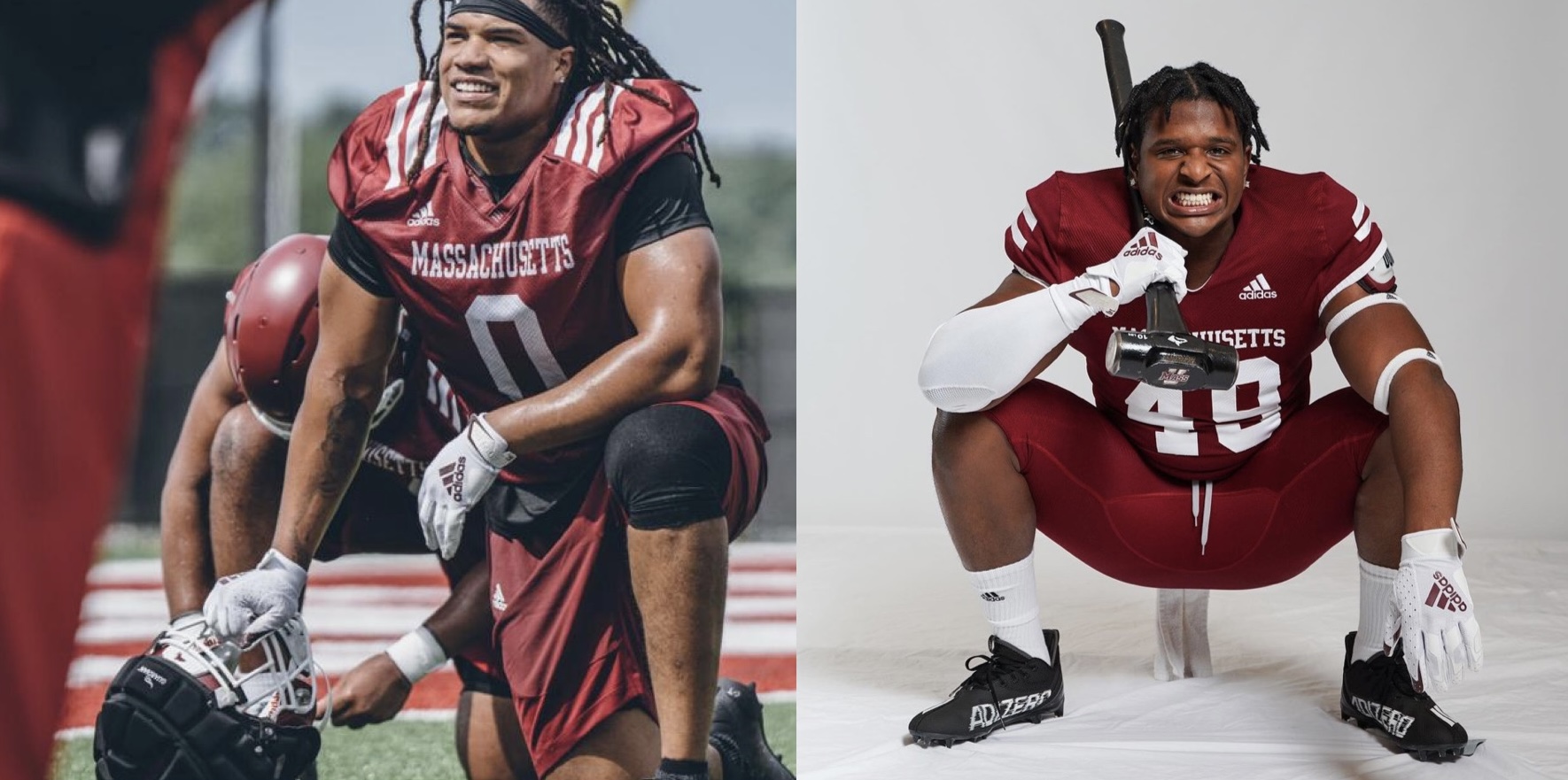 UMass defensive end Marcus Cushnie and linebacker Jalen Mackie both declared for the NFL Draft. Cushnie and Mackie were arguably two of the Minutemen's best defensive players this past season. 
Cushnie transferred in Florida State last off-season and made an  immediate impact for the Minutemen finishing with 23 solo tackles and 5.5 sacks. 
Cushnie, who started his career at Alabama State is a bit undersized at 6-2 250 but he can play on the line or as an off the ball linebacker. He is best suited as a pass rusher coming off the edge. He has terrific get off. His game is predicated on speed. 
Signing out ✌🏾 pic.twitter.com/BnHvjM4e5S

— Marcus C (@CushnieMarcus) December 22, 2022
Cushnie could get drafted late in day three and has upside because he can rush the passer and play special teams.
Mackie was the Minutemen's most consistent defensive player this season. After transferring in from Dartmouth, he played inside and outside in Don Brown's scheme and racked up 98 tackles, 3.5 sacks and one interception. 
#NFLDraft2023 pic.twitter.com/nhendXG1hs

— Jalen Mackie (@Jmackie00) December 24, 2022
Mackie also projects as a day three pick but at 6-1 240, he can play MIKE or SAM in the 4-3 and he can MIKE or the Plugger in a 30 front. That versatility plus his special teams value will make Mackie an appealing prospect. 
One thing Brown and this staff will do well is develop talent. It may not reflect in the team's overall performance at times but individually, players will develop and have an opportunity to play professionally. 
Both Cushnie and Mackie should test well and impress scouts this spring. They can play on Sundays and could excel depending on where they end up.