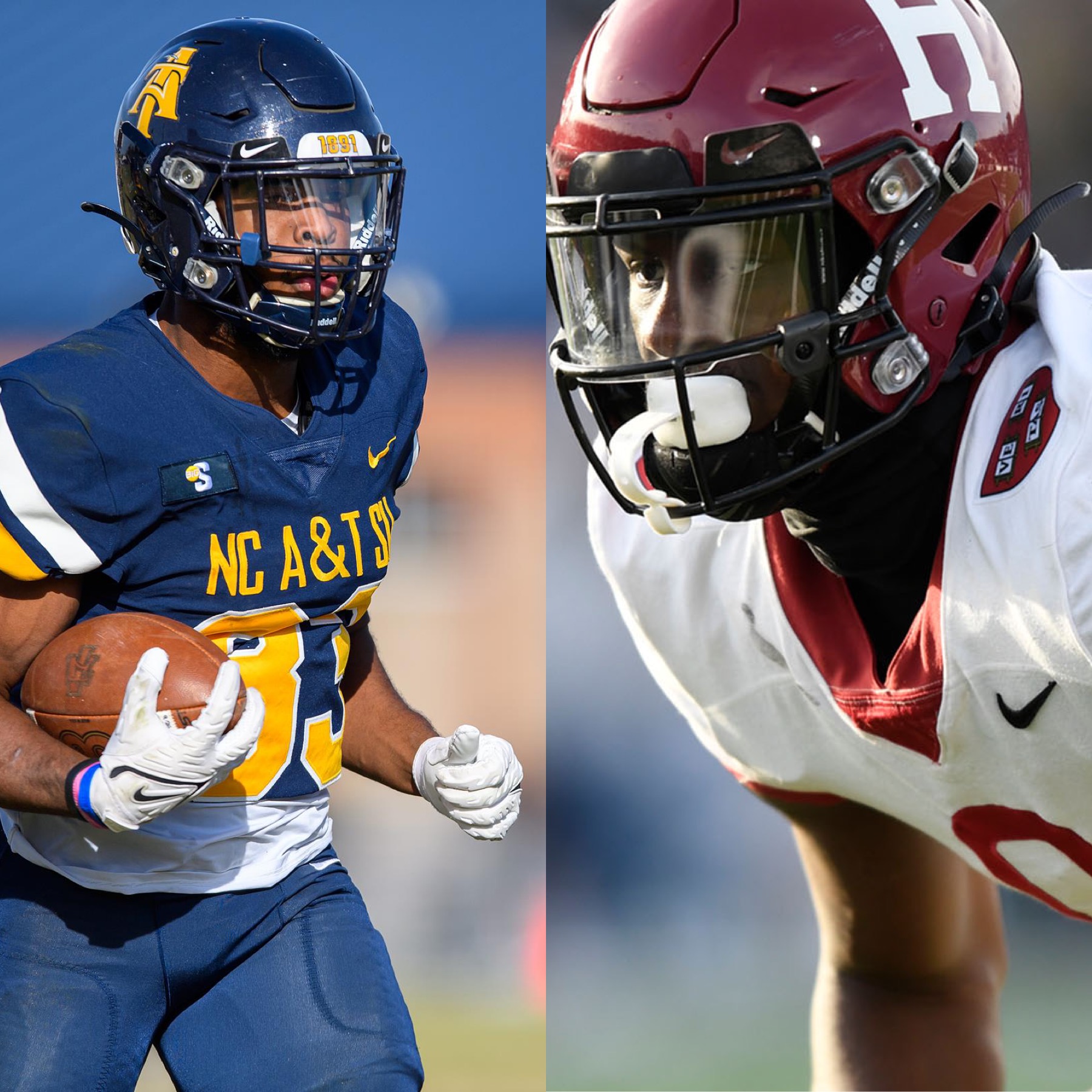 Boston College Head Coach Jeff Hafley has talked about wanting to build his football program organically. He wants to win with high school players but coming off a 3-9 season and needing to win next season, Hafley and his staff have hit the portal.
The latest additions committed on Saturday when running back Bhayshul Tuten formally of North Carolina A&T and former Harvard cornerback Alex Washington committed to the Eagles. They join offensive lineman Kyle Hergel, wide receiver Ryan O'Keefe, safety Victor Nelson, cornerback Khari Johnson and defensive lineman George Rooks.
ACC All-American Loading…⏳ pic.twitter.com/zM08ih4cgg

— Bhayshul Tuten (@bhayshul) December 24, 2022
Both are coming off big seasons at their respective schools. Tuten rushed for 1,363 yards and 13 rushing touchdowns. He also had 342 receiving yards and caught 4 receiving touchdowns. He averaged 123.9 yards rushing per game. He was all Big South, a Sophomore All-American and a Walter Payton Award Nominee.
At 5-11 195, Tuten gives the Eagles a big back who will compliment what the Eagles have at the position well.
Washington comes to the Heights after wrapping up a terrific career at Harvard where he was a two time All Ivy League performer.
For Boston 🦅 pic.twitter.com/ZksfcQXiz1

— Alex Washington (@Alex_w04) December 24, 2022
Washington is your prototypical long corner in today's game. He has terrific coverage skills and above average ball skills.  He finished with 34 tackles, two interceptions and three pass breakups in ten games for the Crimson last season.
Both Tuten and Washington will step in and make an immediate impact next season.  The Eagles need difference makers and they have landed two players who can step in and make plays.
Hafley and his staff have targeted specific positions in the portal and they have done well so far. Something tells me however that they are not done adding experienced players.