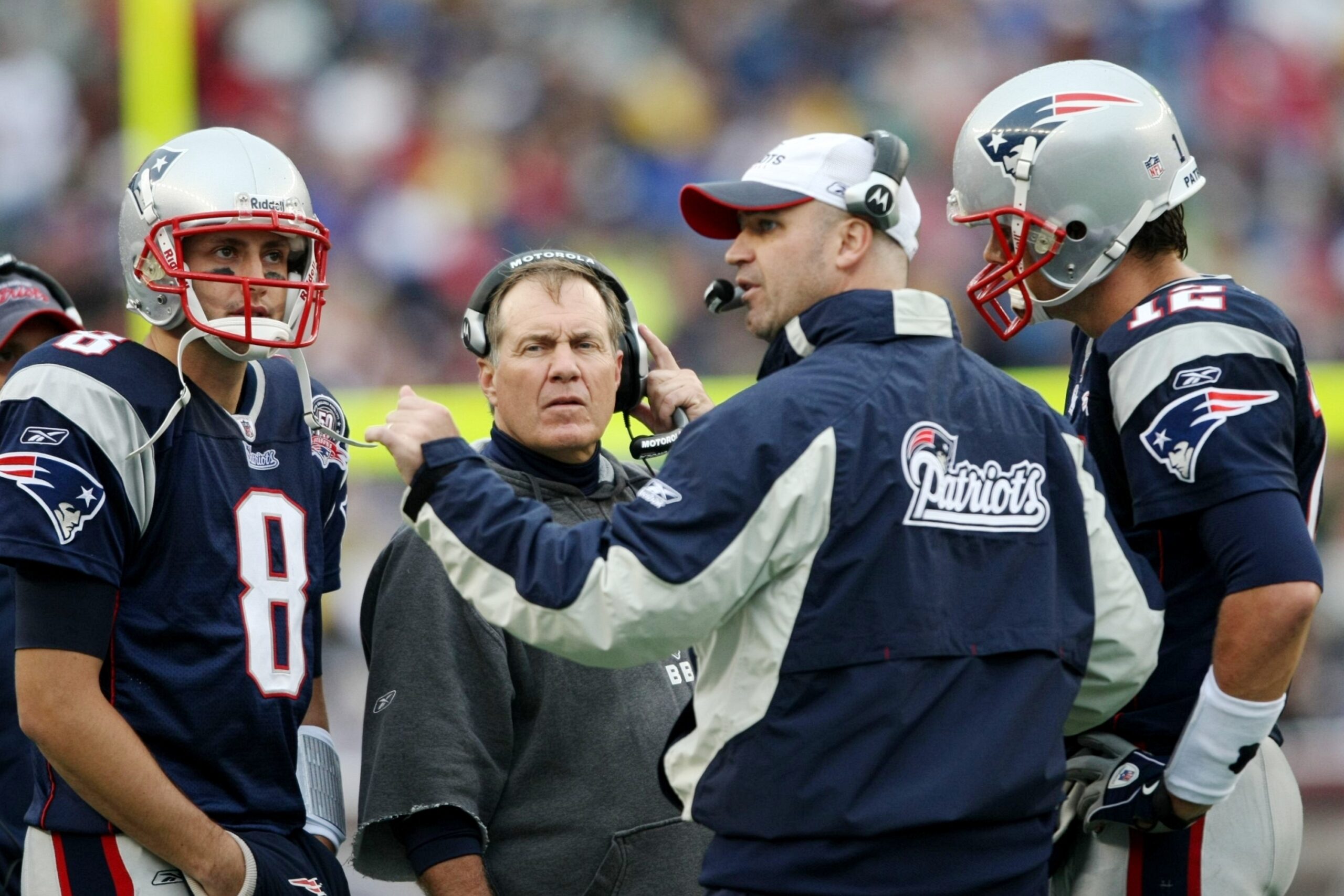 NFL Network's Ian Rapoport reported this morning that Alabama offensive coordinator and former Patriots offensive coordinator Bill O'Brien has emerged as a potential candidate to return to New England next season.
Could an old friend be the answer for the #Patriots in 2023? #Bama OC Bill O'Brien is emerging as a potential candidate to return to New England next season.

My story: https://t.co/ToQmaxfJ0j

— Ian Rapoport (@RapSheet) December 24, 2022
Now before you get all excited about O'Brien's return, remember one thing. We're talking about the Patriots here. Nothing pertaining to them is ever iron clad so we don't know how true this is.
Obviously there is a connection as O'Brien was with the organization from 2007 to 2011. During that time, he coached the quarterbacks, wide receivers and ran the offense in his final season. He was the offensive coordinator of the Super Bowl 46 team that lost to the Giants.
Under O'Brien, the Patriots led the league in scoring at 30.7 points per game and were second with 393.1 total yards per game. He also worked with Tom Brady at the time who was in his prime.
His return would be a welcomed sight in light of what has happened this season with the Matt Patricia. O'Brien has a ton of experience as an offensive coordinator and has a proven track record working with quarterbacks. He has done a tremendous job the past two seasons with Bryce Young. He is exactly what Mac Jones needs right now to get his career back on track.
O'Brien's return would be a positive first step in getting the offense back on track but Bill Belichick would have to figure out who will coach the offensive line and he will have to upgrade the talent as well.
The Patriots also have key decisions to make the skill positions with Jakobi Meyers, DeVante Parker and Jonnu Smith.
So while yes, an O'Brien reunion would be a great idea, there is no guarantee that it would lead to instant success. The Patriots still have a lot of questions that will need to be answered before next season.
For now, Patriots fans can dream about a return to a time where the Patriots offense was well run and scored points.