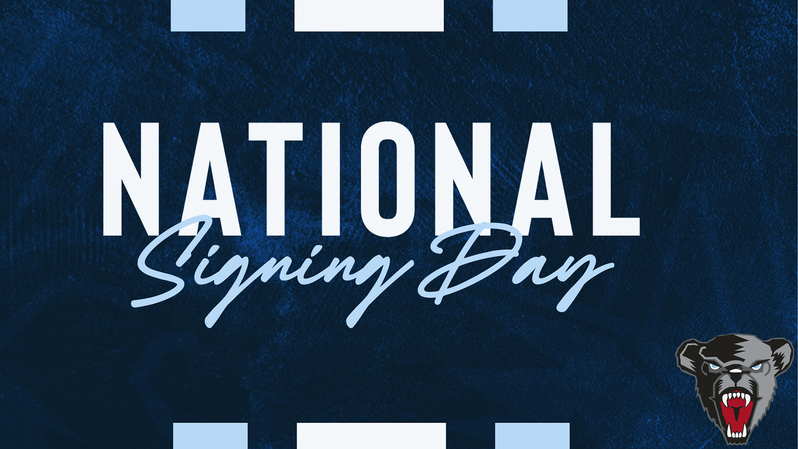 Jordan Stevens and his staff hit the ground running yesterday getting 16 recruits to sign their national letters of intent. After a rough 2-9 season, Stevens and his staff needed to fortify the roster ahead of next season and they did that yesterday.
Here are the 16 recruits who signed and how they impact the roster.
Chris Bacon | DL | 6-3 | 231 lbs | Hicksville, N.Y. / Holy Trinity H.S.
Alex Berrouet | RB | 6-0 | 205 lbs | Acton, Mass. / Acton-Boxborough/Colorado State
Na'Cire Christmas | DB | 6-0 | 180 lbs | Woodbury, N.J. / St. Augustine Prep
Caden Drezek | QB | 6-3 | 215 lbs | Seymour, Conn. / Seymour H.S.
Anthony Iliano | OL | 6-4 | 280 lbs | Cleveland, Ohio / Benedictine
Kevin Jackson | WR | 5-11 | 180 lbs | Springfield, Mass. / Springfield Central
Nicholas Kaptein | OL | 6-6 | 330 lbs | Ajax, Ontario / St. Thomas More School
Tristen Kenan | RB | 5-11 | 190 lbs | Baltimore, MD / Dunbar H.S.
Jake Kucera | TE | 6-4 | 230 lbs | North Haledon, N.J. / DePaul Catholic H.S
Nick Laughlin | WR | 5-10 | 180 lbs | Cape Elizabeth, Maine / Cape Elizabeth H.S.
Michael Lewinski | K/P | 6-0 | 215 lbs | Wells, Maine / Wells H.S.
Xavier Lozowicki | OL | 6-4 | 300 lbs | Ridley Park, PA / IMG Academy
Jayden Platt | DB | 6-2 | 182 | Melville, N.Y. | St. Anthony's H.S.
Blake Thomas | WR | 6-3 | 190 lbs | Seacaucus, N.J. / DePaul Catholic H.S
Jared Tynes | DL | 6-1 | 215 lbs | North Brunswick, N.J. / North Brunswick H.S.
Ja'bari Odoemenem | LB | 6-1 | 230 lbs | Woodbridge, VA / Woodbridge H.S.
The offensive line was clearly the focal point as the Black Bears added three offensive lineman who could eventually find there on the field in the near future. Anthony Iliano can play guard or tackle. Nicholas Kaptien projects as a right tackle but has the athleticism necessary to play on the left side as well. Xavier Lozowicki profiles as a guard but he too can play outside as well.
Running back was another area of need. The Black Bears got a lot of production out of former Rutgers running back Elijah Barnwell so they dipped back into the portal to add Acton-Boxboro's Alex Berrouet. Berrouet has good size and he is a slasher in space. He has a second gear and can seperate in the open field. Tristen Kenan is an intriguing freshmen who is a good system fit.
Wide receiver was another area of need and the Black Bears stayed local to address the position with Nick Laughlin from Cape Elizabeth. Laughlin is shifty and a good route runner. He can play in the slot or on the line. Blake Thomas has the size and skill to be a star down the road. Springfield Central's Kevin Jackson offers big play potential and could return kicks as well.
Defensively, the Black Bears are hoping that defensive tackle Chris Bacon, linebackers Jared Tynes and Ja'bari Odoemenem and defensive back Na'Cire Christmas all make an impact. They have big upside and are ideal scheme fits. 
The Black Bears needed to upgrade the roster in some spots and improve the overall depth. They accomplished both objectives with this class and they have an opportunity to add to this group through the portal and in February.