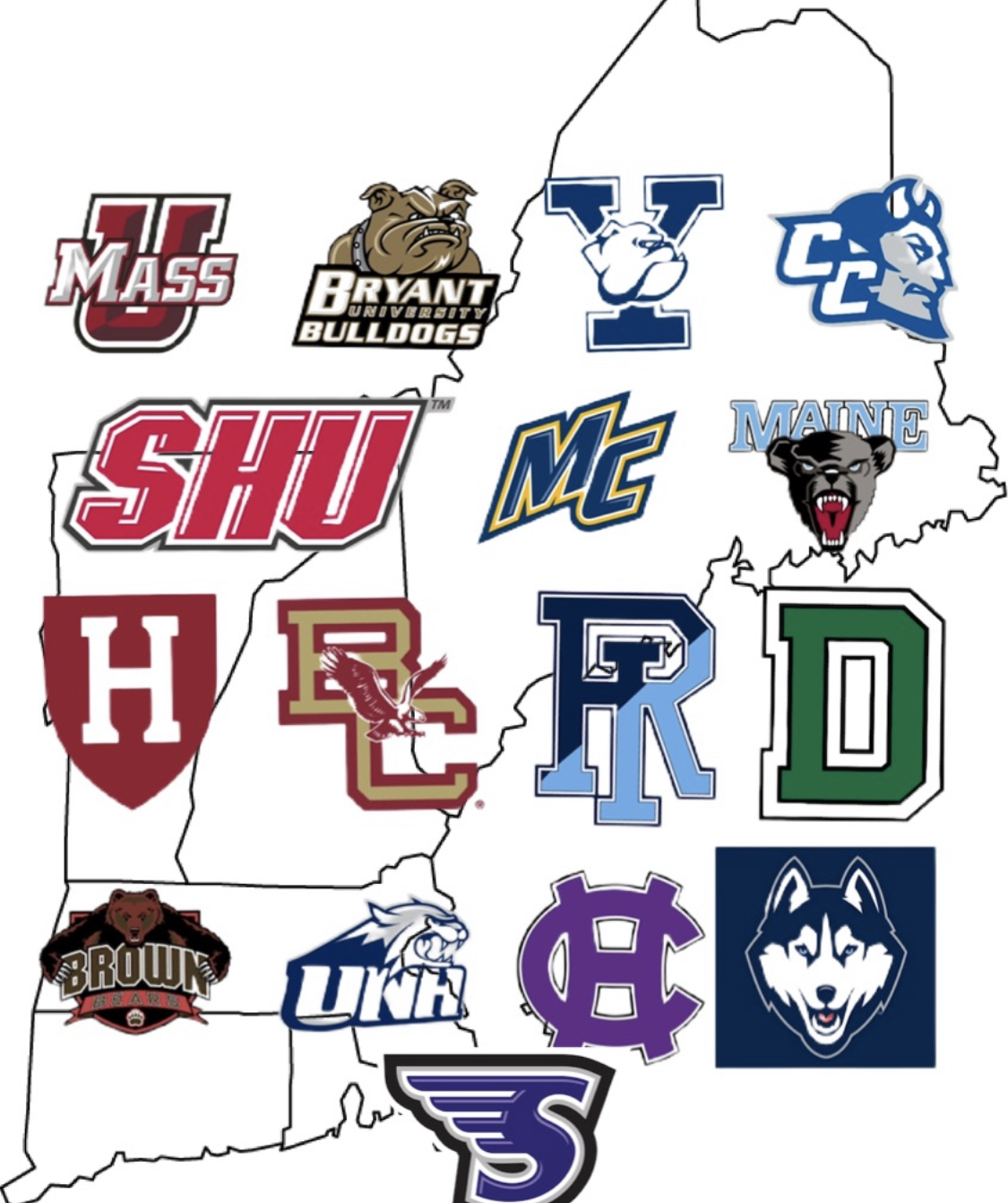 The final weekend of the regular season features a UNH playoff game and the season finales for Boston College and UMass. Here is our final poll for the regular season.
1. Holy Cross (11-0): The Crusaders took care of Georgetown and completed their first undefeated season since 1991. They have a first round bye in the FCS playoffs.
2. UNH (8-3): Wildcats bring the Brice Cowell Musket home after a 42-41 win over Maine and they win a share of the CAA. They will host Fordham in the first round of the FCS playoffs.
3. Yale (8-2): Bulldogs win "The Game" and win the Ivy League in the process. Congratulations to Coach Tony Reno, the players and coaches.
4. URI (7-4): Rams take care of Albany but fail to qualify for the playoffs. Still a great season nonetheless.
5. Merrimack (7-3): Disappointing loss to St. Francis cost the Warriors the NEC but still a great season nonetheless.
6. Harvard (6-4): Season started with lots of optimism but finished with a tough loss to Yale in "The Game."
7. UConn (6-6): Disappointing loss to Army takes the shine off of a good season. The Huskies now wait for a bowl invite.
8. Sacred Heart (5-6): Disappointing season ends with loss to LIU.
9. Stonehill (4-5): Not a bad first season in the NEC but tough way to finish with a loss to CCSU.
10. Dartmouth (3-7): Big Green salvage disappointing season with win over Brown.
11. Brown (3-8): Bears made some progress this season but need to take the next step next season.
12. Boston College (3-8): Ugly 44-0 loss to Notre Dame encapsulates this season.
13. Bryant (4-7): Bulldogs wrap up season with a quality road win at Robert Morris. It was a disappointing season nonetheless.
14. Central Connecticut State (2-9): Blue Devils end disappointing season on a high note beating Stonehill 39-14.
15. Maine (2-9): Black Bears played tough as usual in almost beating rival UNH. Frustrating first season for Jordan Stevens but the foundation for future success has been laid.
16. UMass (1-10): There is no such thing as moral victories but playing Texas A&M tough counts as one.