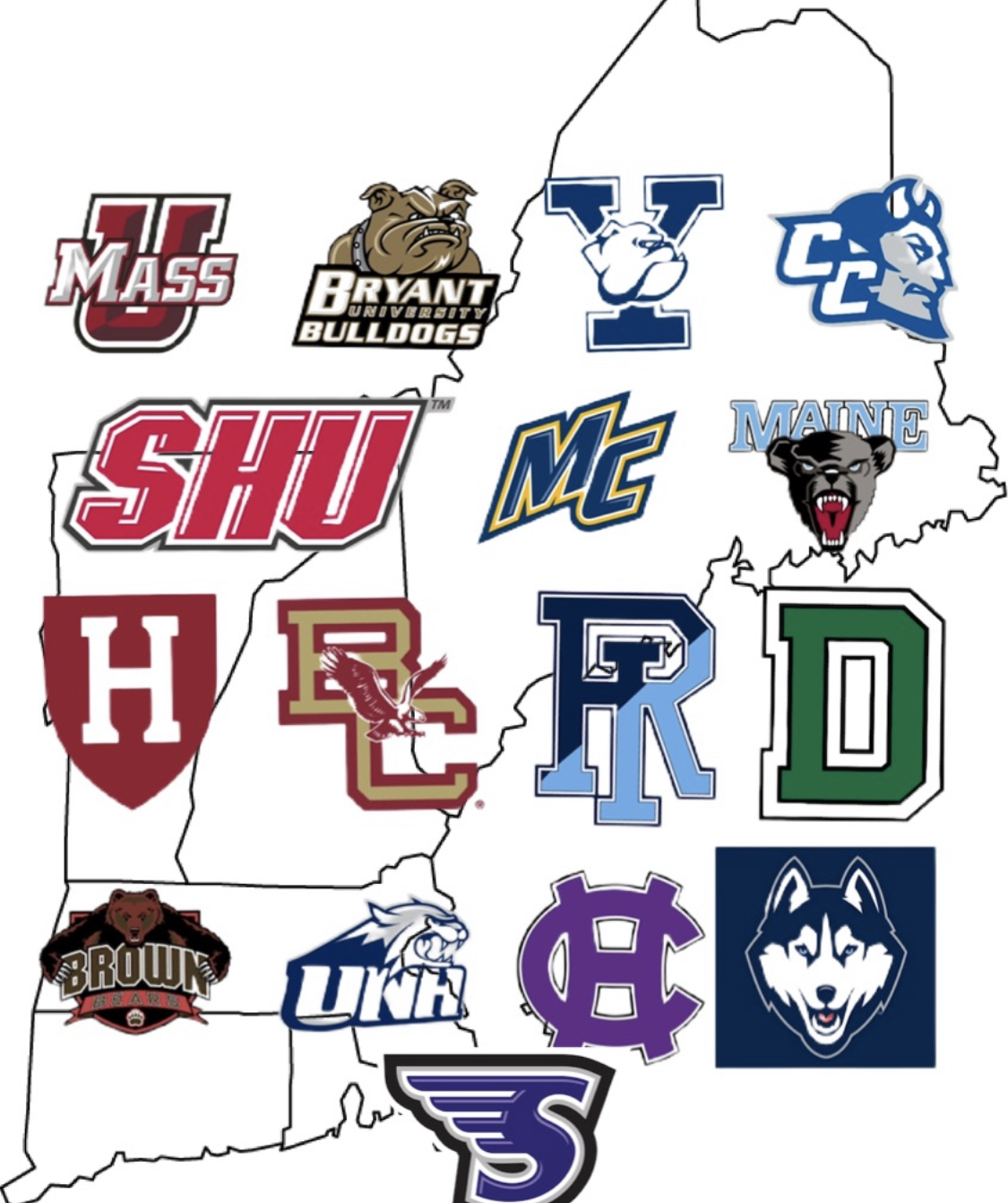 Several programs conclude their seasons this weekend and there is still plenty on the line for programs such as UNH, Holy Cross, URI, UConn, Merrimack and Yale.
Let's see who moved up and down in this week's poll.
1. Holy Cross (10-0): Crusaders had their hands full with Bryant. They look to complete an undefeated season and secure a bye when they visit Georgetown this weekend.
2. Merrimack (7-2): Merrimack can win the NEC with a win on Saturday against St. Francis.
3. UNH (7-3): Wildcats come from behind to beat URI. They still can win the CAA or get an at large playoff bid. Rival Maine stands in the way of all that.
4. Yale (7-2): Bulldogs move up one spot after upsetting Princeton. They can win a piece of the Ivy League if they beat long time rival Harvard and Princeton loses to Penn.
5. Harvard (6-3): Took care of business against Penn and now play Yale this week for the 138th time.
6. URI (6-4): Rams still have an outside shot at an at large playoff bid in the FCS playoffs but they need to beat Albany.
7. UConn (6-5): Huskies are bowl eligible after shocking 19th ranked Liberty. UConn can enhance their bowl chances with a win at Army to close out the season.
8. Stonehill (4-4): Tough loss to LIU on the road. The Skyhawks come back home to take on CCSU in the season finale on Saturday.
9. Sacred Heart (5-5): Pios pick up the win over Wagner. They host LIU to close the season on Saturday.
10. Brown (3-6): Bears lose a hard fought game to Columbia. They travel North to Dartmouth to close the season on Saturday.
11. Boston College (3-7): Huge road win at N.C State proves that this program is still buying what Jeff Hafley is selling.
12. Bryant (3-7): Bulldogs hung tough against Holy Cross. They close out the season Saturday against winless Robert Morris.
13. Dartmouth (2-7): Big Green lose a tough one to Cornell. They will try to bounce back at home this week when they close the season against Brown.
14. Maine (2-8): Black Bears can salvage a tough season if they beat UNH and hold onto the Brice-Cowell Musket.
15. UMass (1-9): Another close loss but the offense is playing better. Minutemen visit Texas A&M this week.
16. Central Connecticut State (1-9): Blue Devils will look for the upset when they visit Stonehill this week.