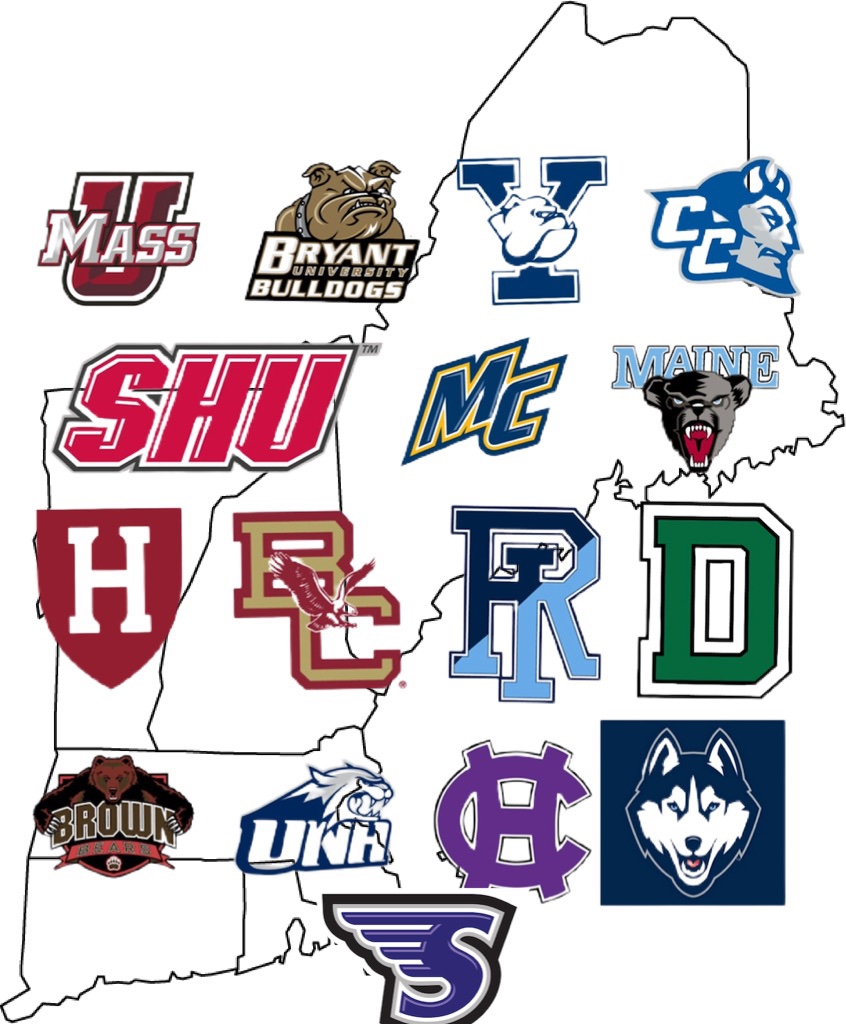 The regular season is winding down with only three weekends left. Most programs in the area have two games left barring a playoff appearance. It is hard to believe but time flies.
Here is this week's poll.
1. Holy Cross (9-0): Crusaders clinch fourth straight Patriot League title with win over Lehigh. Next up; Bryant.
2. Merrimack (6-2): Warriors move up one spot despite having a bye. They visit CCSU this week.
3. UNH (6-3): Wildcats drop one spot after their shootout loss to Richmond. They host URI in a big tilt on Saturday.
4. URI (6-3): Rams snap their 14 game losing streak to Maine. They travel to Durham on Saturday for a big match up.
5. Yale (6-2): Bulldogs crush Brown as a warm to the main course this week when they host undefeated Princeton.
6. Harvard (5-3): Another second half collapse leads to a disappointing loss to Columbia.
7. UConn (5-5): Huskies came out flat against UMass but pulled away late. They have two games to get Bowl eligible. First up. Liberty on Saturday at home.
8. Stonehill (4-3): Skyhawks bounce back with an impressive 50-10 win over Wagner. Running back Jermaine Corbett ran wild in the win.
9. Brown (3-5): Tough loss at Yale after an impressive win the week before against Penn. Columbia visits this week.
10. Sacred Heart (4-5): Pioneers hung tough against Duquesne but ultimately lost in OT.
11. Dartmouth (2-6): Dartmouth gave us a glimpse of what could have been in a tough 17-14 loss to Princeton. Big Green visit Cornell this weekend.
12. Boston College (2-7): Eagles lose shootout to Duke 38-31. The lone bright spots were quarterback Emmett Morehead and wide receiver Joe Griffin. Both shined.
13. Maine (2-7): Black Bears battled on Saturday losing a tough one to URI. They return to action this week when they visit Albany.
14. Bryant (3-6): Great win for the Dawgs over Campbell. It's been a tough season in Smithfield but the team hasn't stopped playing hard for Coach Merritt. A trip to Holy Cross is next.
15. UMass (1-8): Hung tough for a half. The defense played well but the offense just couldn't keep up. A visit to Arkansas State is on tap this week.
16. Central Connecticut State (1-8): Blue Devils lose to LIU, 29-20. They host Merrimack this week with a chance to play spoiler.