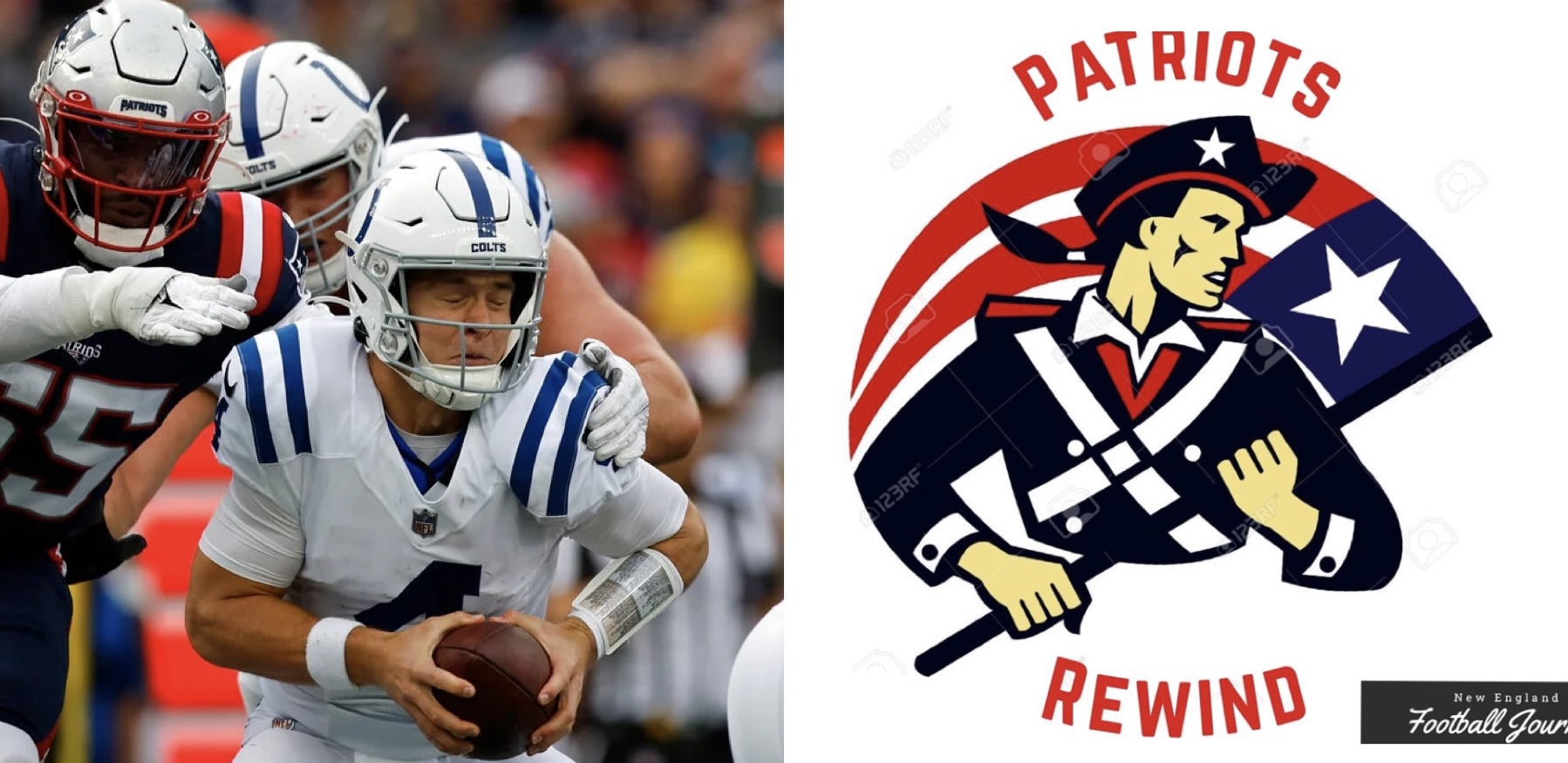 The Patriots defense dominated the Colts en route to a 26-3 win. With the win, the Patriots enter their bye week with a 5-4 record.
Here are seven points from today's win.
1. Defensive domination: The Patriots defense was dominant. They had nine sacks and a pick six. Second year Colts quarterback Sam Ehlinger was under pressure all game long and took a beating. He struggled as expected but perhaps the most impressive thing was how much the front seven dominated a good Colts offensive line the way they did. It was impressive.
https://twitter.com/patriots/status/1589360128897126400?s=46&t=Kkhn8CQ4Aw-WJi-wjHUlBA
2. Judon The Destroyer: Matthew Judon was once again dominate. He just simply takes games over. He has amassed 11.5 sacks in nine games this season. Judon is well on his way to a 20 sack season. He is virtually unblockable one on one. When asked why he's been so successful, he kept it simple.
"The grace of God, for real. My teammates go out there, put me in great situations to execute. My coaches call good calls. I'm just willing to do whatever I need to do for our defense to have success. Whatever that is, however it looks and however I need to play, I'm willing to do it. Today it was just one of those games."
3. Hooray for Uche! Josh Uche had arguably his best game as a Patriot, amassing three sacks himself. It was the second three sack game of his career. We have been talking about the importance of a balanced pass rush and finding other pass rushers who can complement Judon. If Uche can consistently produce, he is certainly capable of being that guy. After the game defensive end Deatrich Wise talked about Uche's and expressed how happy he was for him.
It was awesome. It was great. He's battled so much to get on the field. He had a great game last week against the Jets, hurt himself again but came back out, had three sacks. That's awesome, awesome for him, awesome for his career. I definitely was over there like, 'You have three sacks!' He was like, 'Do I?' I was like, 'Yes! You have three sacks.' He was like, 'Wow.' He was so shocked and then we confirmed it. I was happy for him. I'm very, very happy for him. I hope he continues to have this same stretch for the whole season."
4. Mac A Hack: It was another meh performance for Mac Jones as he and the offense continued to struggle with consistency. Jones completed 20 of 30 passes for 147 yards and a touchdown pass.
Jones continues to hold the ball too long and his internal clock isn't moving fast enough. He was sacked four times and part of the problem is, he holds the ball too long. It doesn't help that the offensive line once again struggled but Jones needs to be better. End of story.
5. Stranger Things: Cole Strange was benched for Isaiah Wynn at left guard. The rookie guard has really struggled of late and took a back seat this week. The plan was to rotate the two but Wynn played the majority of the snaps playing 48 to Strange's 15. The bye week will be good for Strange. He needs to sit down, watch some film and refocus on his fundamentals and technique.
6. Bailey's struggles continue: Jake Bailey's inconsistency issues have been one of the team's biggest issues thus far this season and they continued yesterday. At this point you hope the break gives Bailey a chance to get away and refocus. The team needs him to figure things out and turn things around.
7. Bye week is here! The Patriots are off next Sunday. The bye comes at a good time. It gives the coaches a chance to reassess where things are and what changes need to be made in terms of personnel and scheme. For the players, it is a good opportunity to get healthy and get some rest before a tough stretch of games coming up in late November and December.