The Patriots will travel to Houston on Sunday to take on the 2-7 Texans. Houston is an organization in transition after head coach and defacto general manager Bill O'Brien was fired earlier this season.
Former Patriots assistant coach Romeo Crennel took over for O'Brien on an interim basis. The Texans have played better under Crennel but they are still losing games.
Schematically, when I look at the Texans, they run a lot of different schemes that put their players in position to make plays.
Offensively, Houston is multiple but they operate out of a lot of spread formations. Houston uses 11 and 12 personal groupings more than any other.
Defensively, the Texans play a lot of eight man fronts with a single high safety. They keep it simple on defense but they are also aggressive as you will see.
Here is what to expect from the Texans offense and defense in this game.
Offensive Philosophy: The Texans are a multiple spread offense. They will primarily operate out of 11 and 12 personnel. They use a lot of pistol and shotgun formations but they will get under center as well.
Houston is a big inside and outside zone running team. They keep it simple in terms of the blocking schemes. Here are two examples.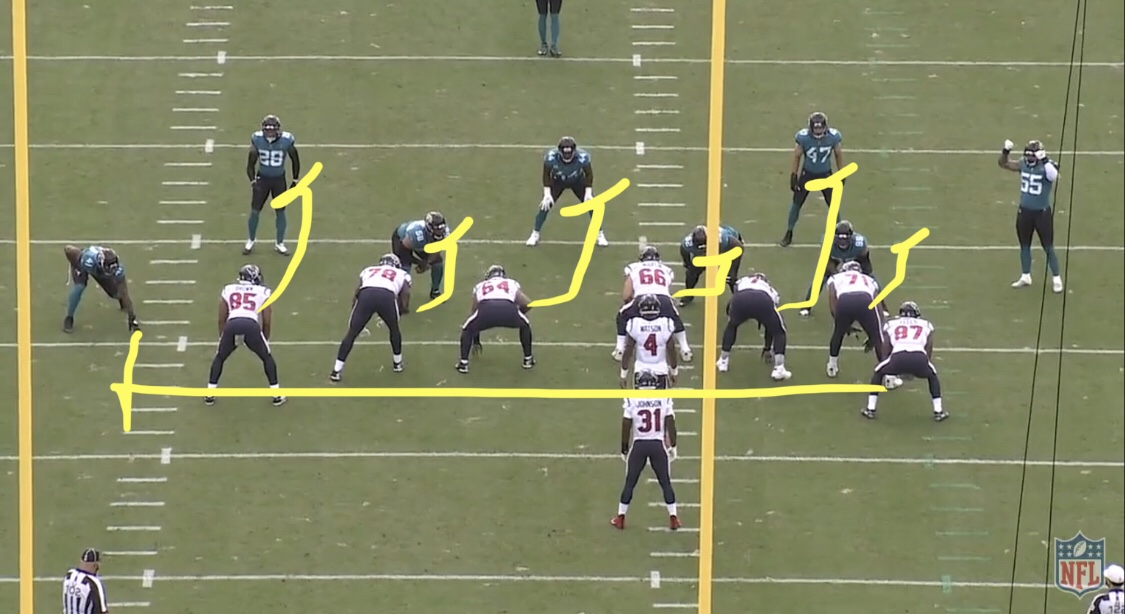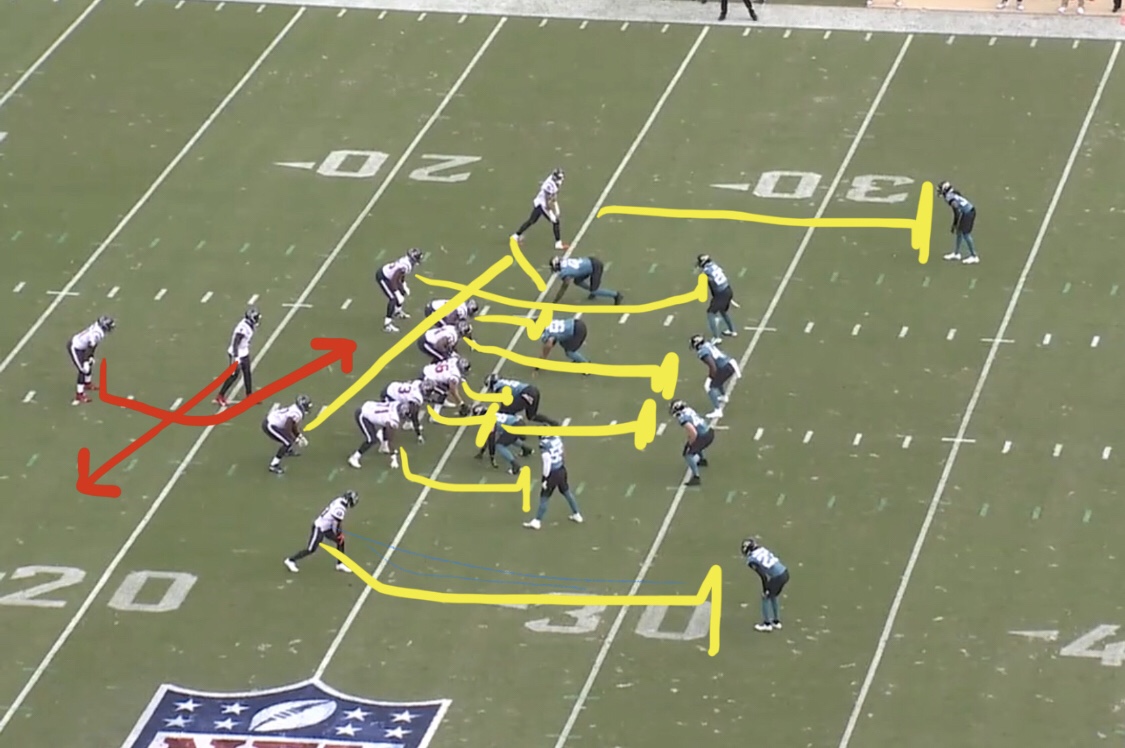 Diagram 1 & 2: The Texans are running a simple inside zone out of pistol. They bring tight end Darren Fells backside so he can seal or fold depending on the look.
https://vimeo.com/482286607

Off of that, the Texans run an extensive naked and bootleg passing game. Here is a prime example of the Texans running a play off of inside zone. This great play design by Offensive Coordinator Tim Kelley.
As I mentioned earlier, the Texans like getting the ball out of Deshaun Watson hands quick. The following videos illustrate this. In the first clip, the Texans run a flare screen out of empty for a touchdown. In the second clip, they run three step out of empty. Watson is adept at getting the ball out quick.
Watson is one of the best deep ball passers in the league so the Texans will take their shots as well especially on early downs. This clip is a prime example of Houston running a two man play action combo out of 21 personnel.
The Texans run a diverse, multiple offense that plays to Watson's strengths. The Texans can be complicated and simple at the same time. The Patriots will have a lot to defend.
Defensive Philosophy: Houston is a multiple defense that primarily operates out of a 40 front.
Defensive Coordinator Anthony Pleasant likes to disguise and play a lot of single high safety coverages. The Texans will be in a lot of eight man fronts against the Patriots 21 personnel heavy offense.
Here are two examples of how Houston sets up their fronts.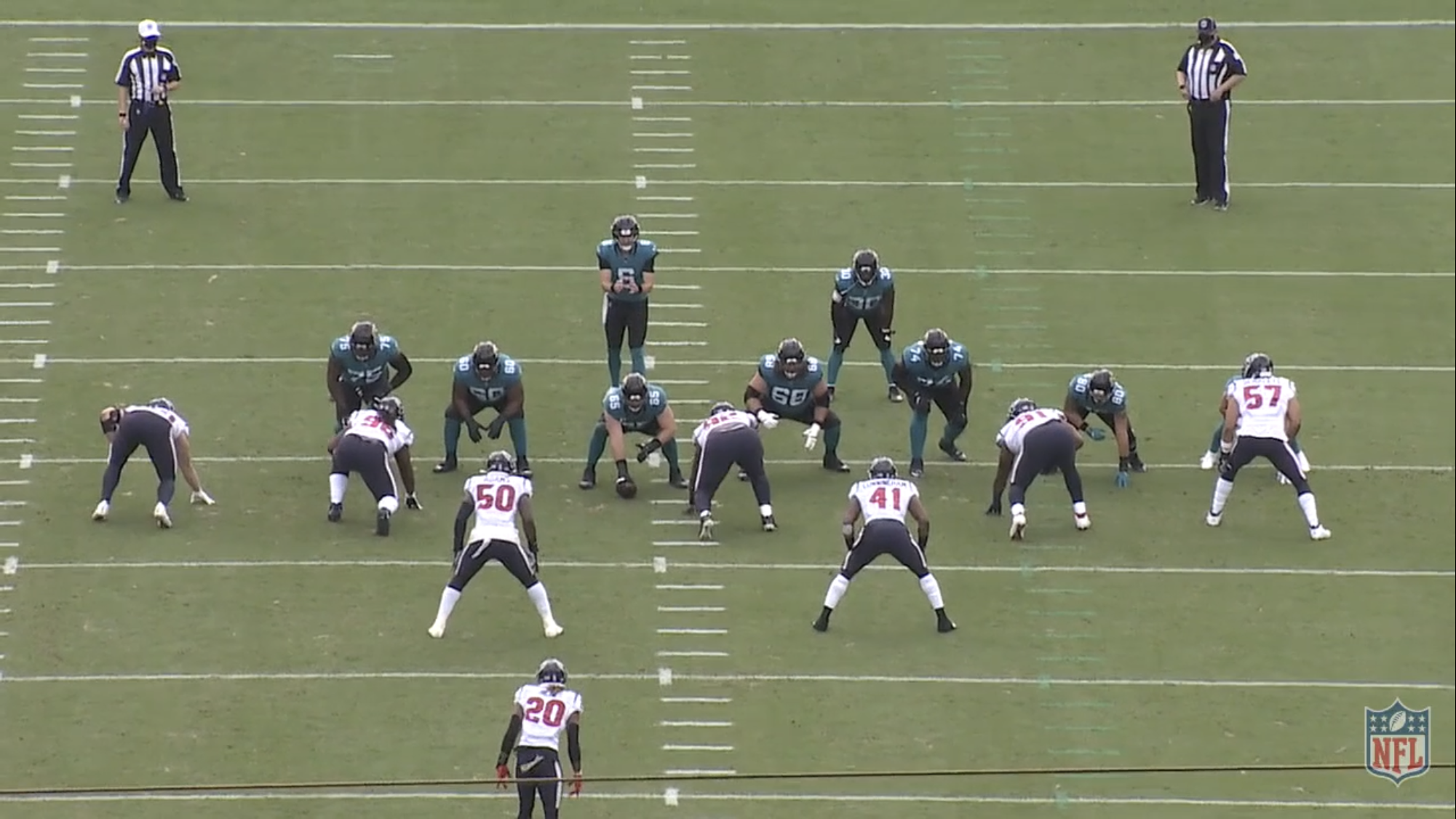 Diagrams 3 & 4: Houston likes to walk up either the SAM linebacker to the tight end side. That gives them a five man front and enables them to screw down one of the safeties and play in an eight man box. They will also switch the SAM and the strong safety to get another look as well.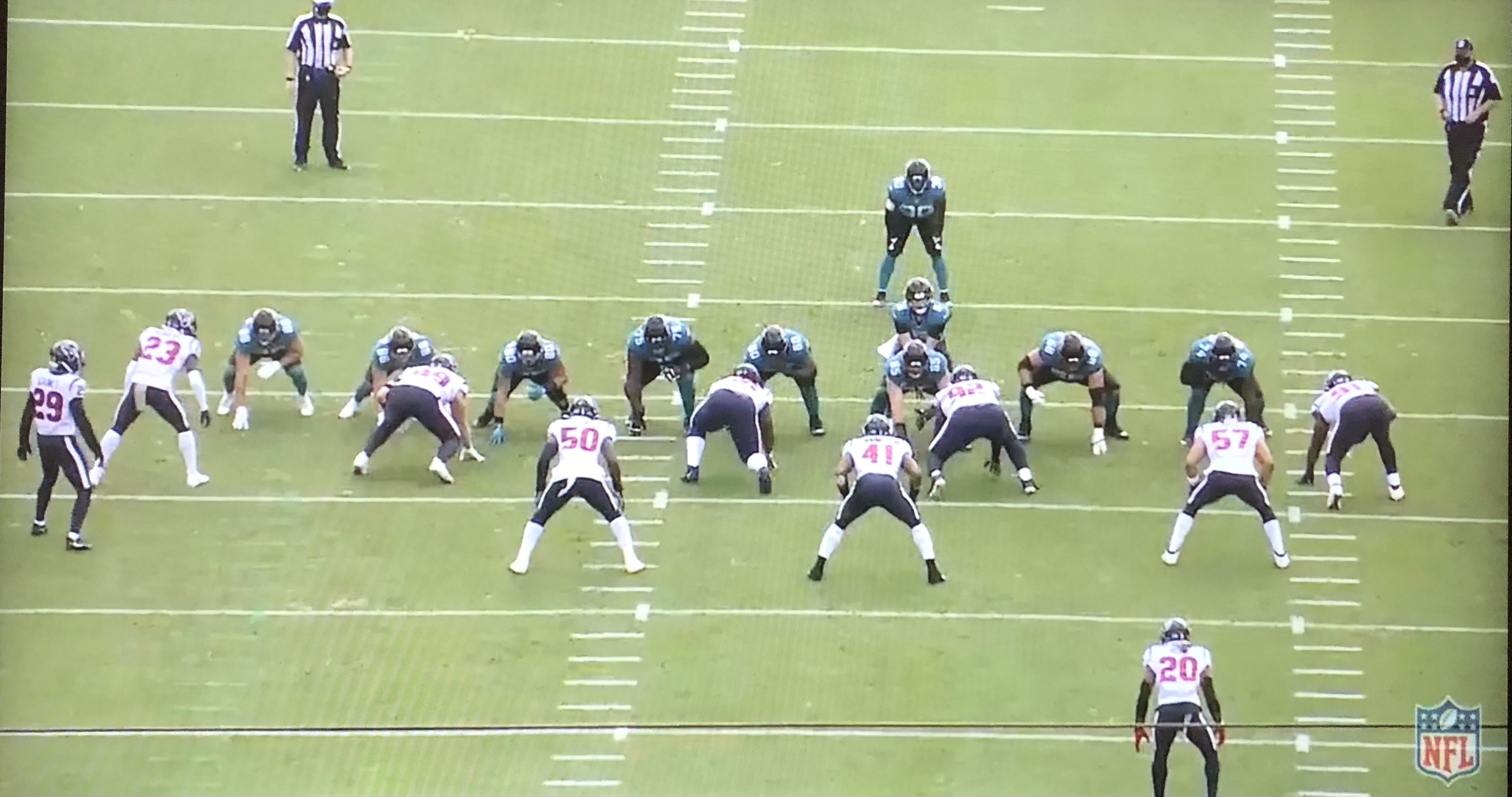 Diagram 5: Houston walks up the strong safety to the Y/U look on the left and plays the three linebackers at regular depth. This is another example of how Houston gets into an eight man front.
The Texans will also play an eight man front out of the 3-4 as well. Here is an example against Baltimore.
As I mentioned earlier, Houston not only plays a lot of single high safety but they disguise a lot as well. They do this especially on obvious passing downs. In this clip, they play the safety in the box. On the snap, he bails to a deep third safety. The Texans bring five on the snap.
Houston will move around a lot and bring consistent pressure but there is nothing complicated about what they do. They stick to their base concepts and go from there.
The Texans still have one of the most talented rosters in the league and they will be well coached. The Patriots coaching staff will earn their pay today.