(Image courtesy of Alex Gallardo/Associated Press)
The Patriots offensive line faces a hefty challenge on Sunday when having to block the Rams talented defensive line, especially defensive tackle Aaron Donald.
Donald had an MVP caliber season in 2018 leading the NFL in sacks with 20.5. That is unheard of for a defensive tackle but it is not a surprise given Donald's talent and how Wade Phillips uses him in his scheme.
Donald is 6-1 285 pounds. He plays with great leverage and strength at the point of attack. He is explosive off the ball and does most of his damage beating guards and tackles off the snap. Phillips makes it easier for Donald to do that by changing his alignment based on down and distance.
So. How do you deal with Aaron Donald if you are the Patriots? Here are five ways they can attack him.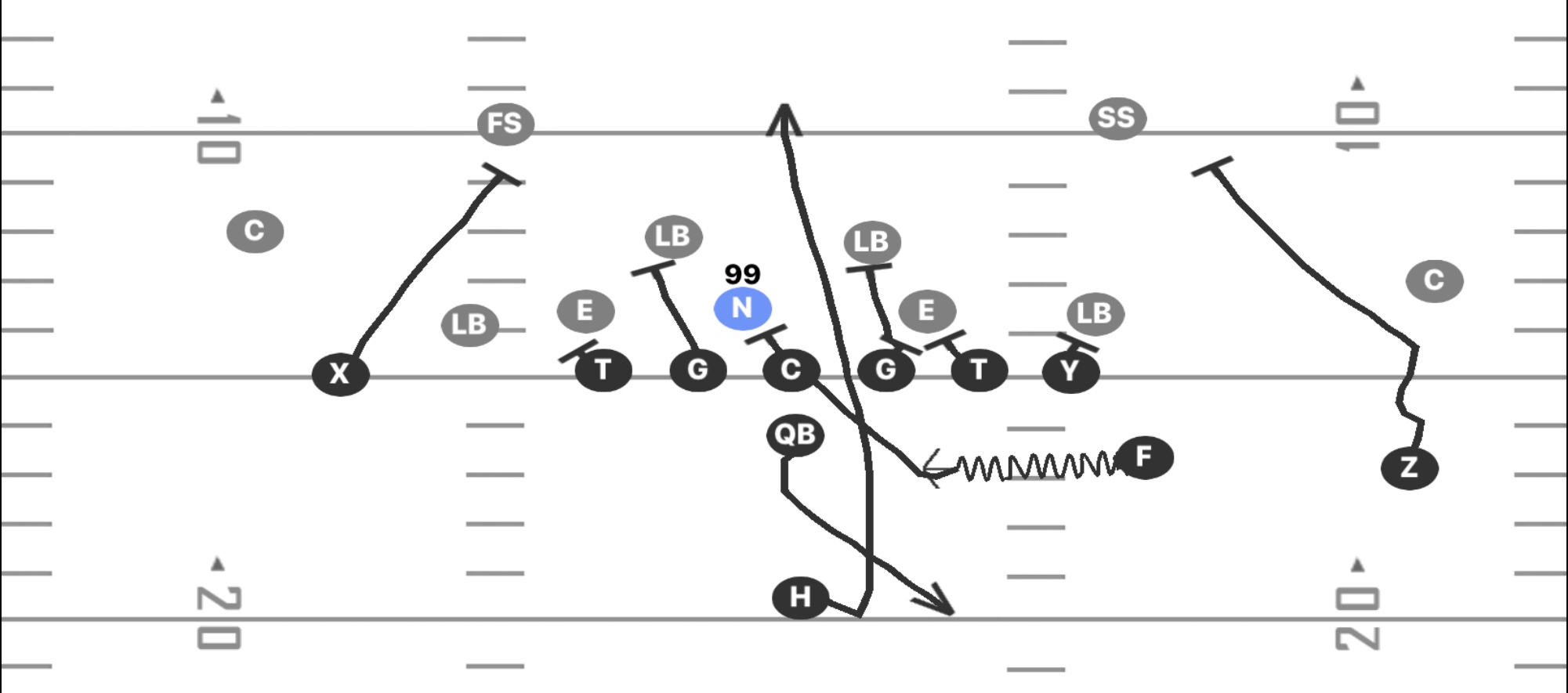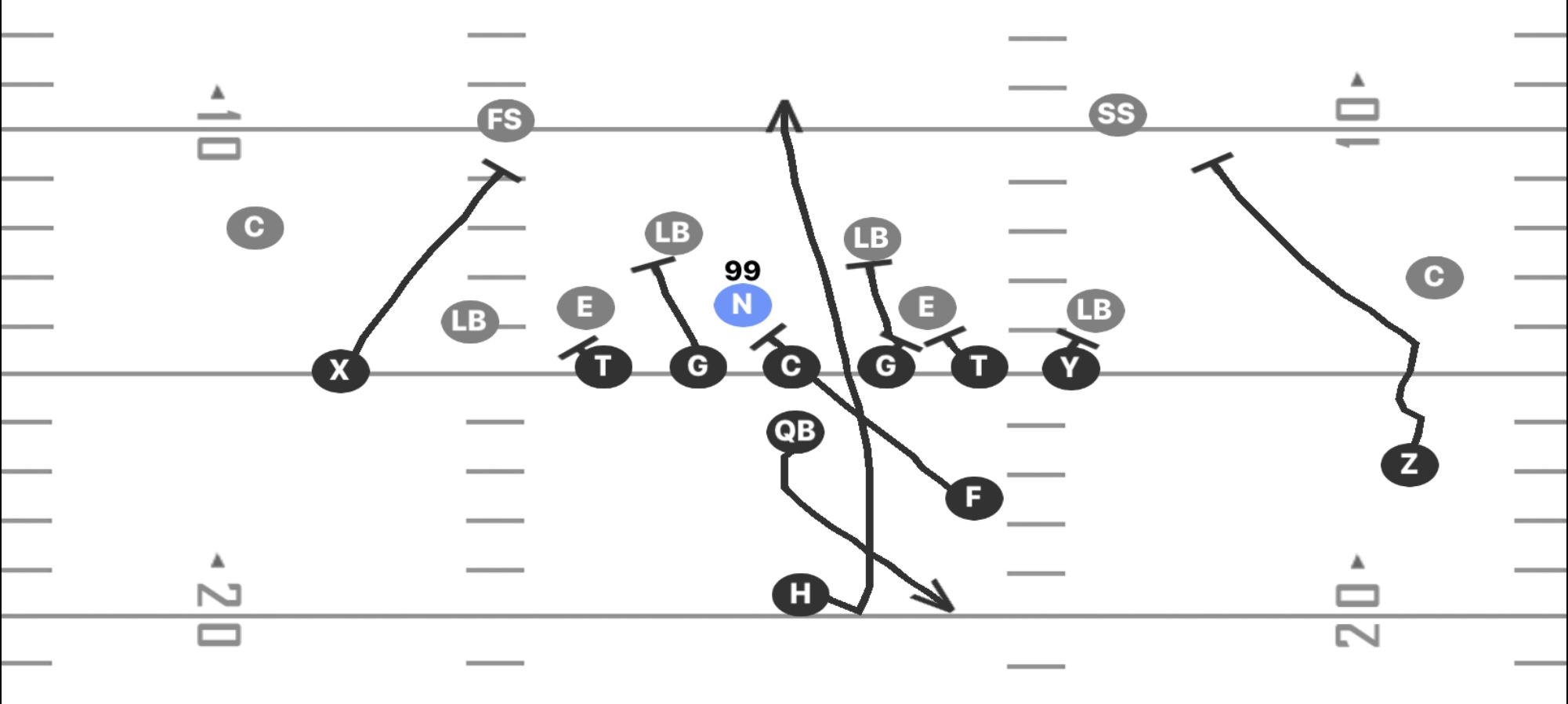 Wham plays: Wham plays have made a come back in the NFL and are now an effective way to trap or sucker block first level defenders. Donald is aggressive. He lines up in a shade alignment and jumps the snap count. One of the best ways to try and slow him down is to wham block him. The strategy might be effective early on in the game but Donald is used to getting wham blocked so after a while, it is not as effective an approach.
The Saints tried wham blocking Donald several times with fullback Zach Line in the NFC Championship game. The plan worked in the first half but once the Rams started to move Donald laterally on line stunts, he was able to negate the block by collisioning the block. Wham blocking is more effective when you mix up the fullback and the tight end on the block. Expect to see both James Devlin and Rob Gronkowski wham block Donald on Sunday.
Trap plays: It is easier said than done to trap a player like Aaron Donald. He moves well laterally and does a good job of out leveraging blockers at the point of contact. He collisions blocks and force the back to bounce the run which kills quick hitting plays like traps. That said, I wouldn't be surprised if the Patriots trapped Donald depending on down and distance. If he lines up in a three technique to certain formations the Patriots will try to trap him.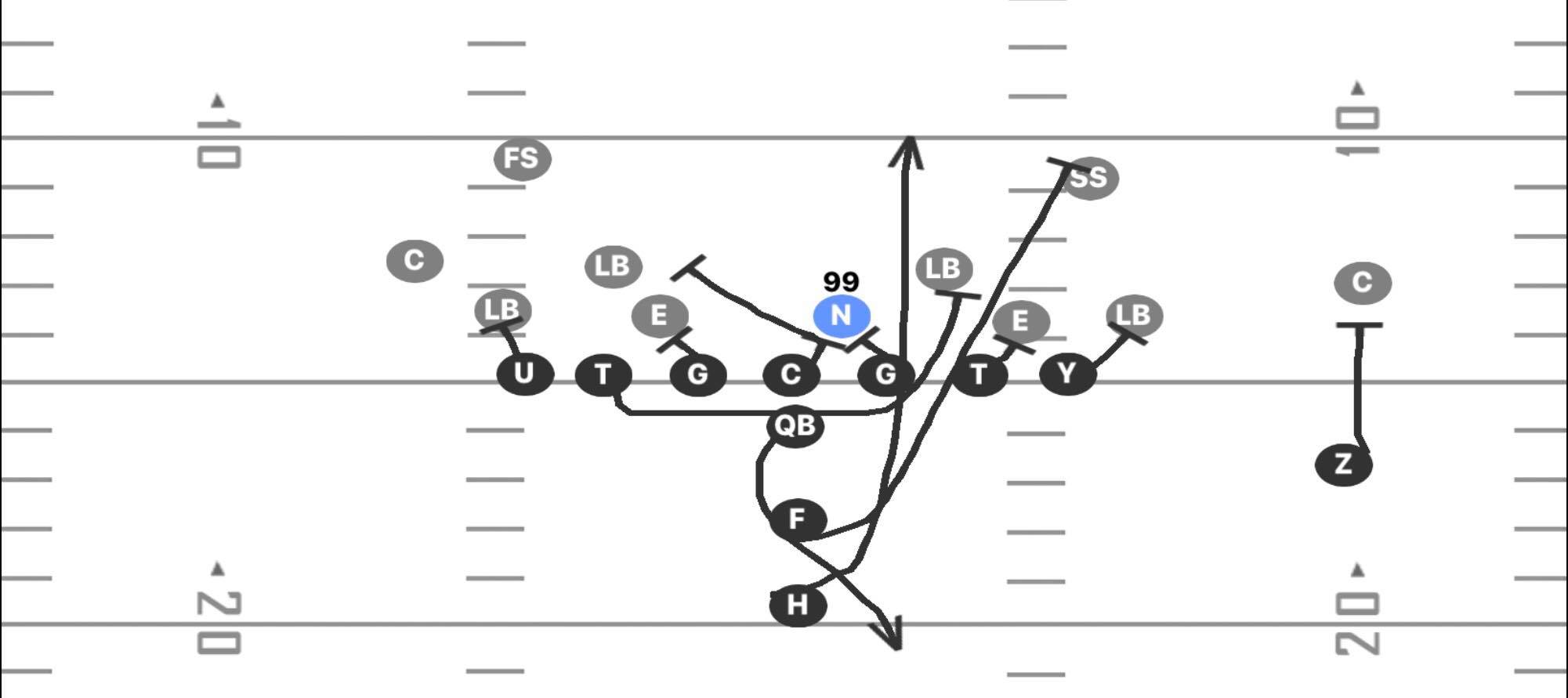 Double team blocks: Another idea that is easier said than done but if the Patriots use more man-gap running plays in this game, they can double team Donald more often. Donald is too athletic so simply trying to scoop block him or cut him off on zone running plays is tough to do. Donald is too quick laterally. I would not be surprised if the Patriots run at Donald early on in an effort to wear him down. It might be a more effective strategy than simply running away from him.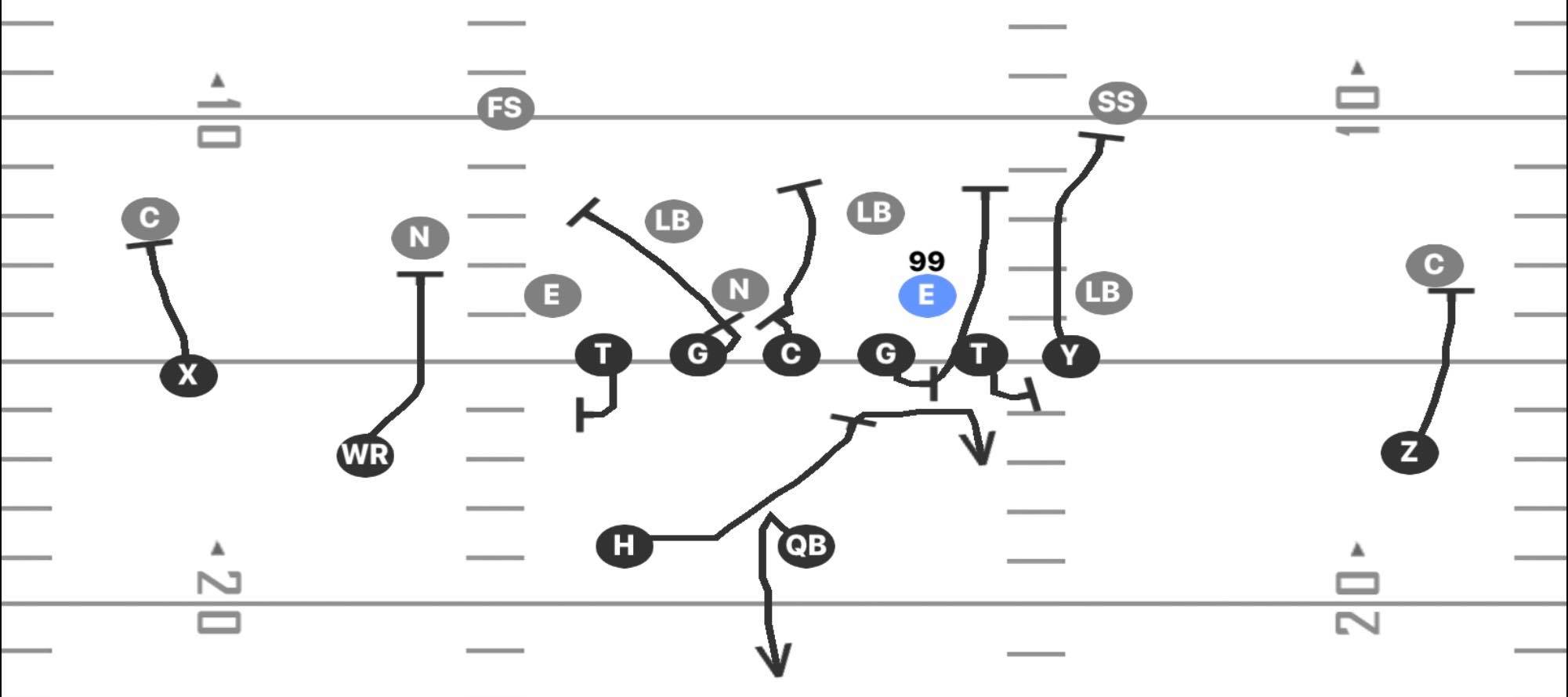 Screens: Still the best way to slow down an aggressive pass rusher who over penetrates at times and gets up the field. The Patriots will try to use Donald's quickness against him by screening to his side. Screening away from Donald is a bad idea because he can chase the play down from the back side. H-screens and play-actions screens to his side are an effective way to "cool his ass off" as Jack Lambert would say.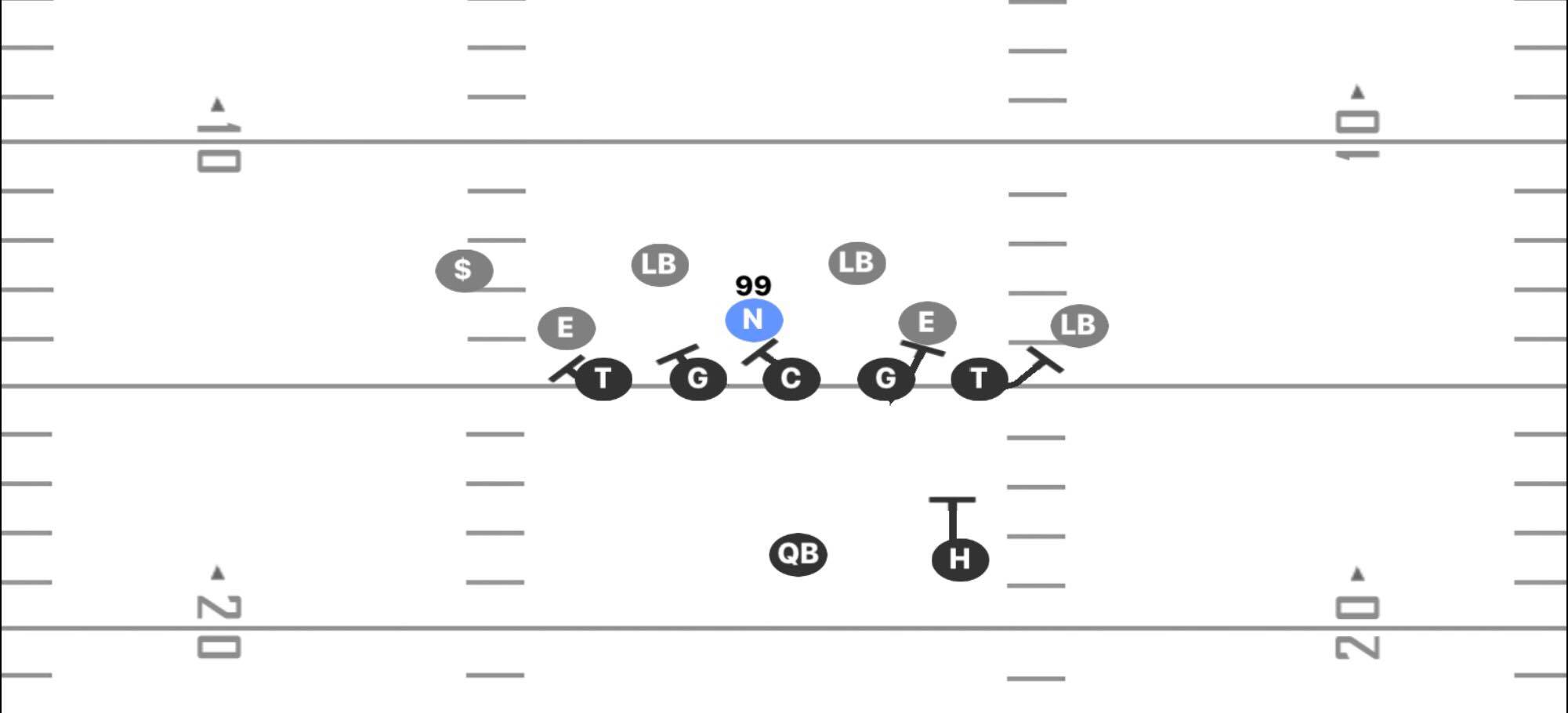 Slide protection to him: Look for the Patriots to use a split protection if they are having problems with Donald in the passing game. They will slide the offensive line from the uncovered guy back. It is usually a guard. If the Rams are in more 30 fronts, then the Patriots can straight up double team him.
The Patriots have had success through the years against J.J Watt and Ndamukong Suh. Those guys are different however. While they present challenges because of their size and athleticism, they are not as stout or explosive as Donald. He presents some unique challenges that offensive coordinator Josh McDaniels and Dane Scarnecchia are going to have to deal with.